By: Edith A. Perez, MD, Chair, SU2C Committee for Health Equity in Cancer Clinical Trials, Professor of Medicine, Mayo Clinic College of Medicine 
Edited by Lawndale Bilingual News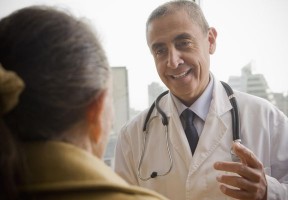 Unfortunately, cancer is the leading cause of death among Hispanics in the U.S., with the lifetime probability of dying from cancer reported at 1 in 5 for men and 1 in 6 for women. For millennials responsible for their own health and the health and well-being of their parents, those statistics can be a heavy burden and may be influenced by the fact that Hispanics are less likely overall to be diagnosed at an early stage, when treatment is more effective. To help people navigate the often complicated process of cancer prevention, detection and care, Stand Up To Cancer (SU2C), an organization that works to fund the newest and most promising cancer treatments to save more lives now, is sharing tips on how to ask the right questions to help reduce the risk of cancer.
1. Ask for a cancer risk assessment. Find out if you have a history of cancer in your family and learn what your risk is for certain cancers – the top cancer among Hispanic women is breast cancer and among Hispanic men is prostate cancer, however it is important to be aware that other types of cancer can occur among Hispanics. Discuss lifestyle choices that may increase or reduce your potential cancer risk.
2. Visit your doctor at the first sign of new symptoms and be specific. If you are experiencing any unusual or different symptoms, such as a new lump, redness, pain or a persistent cough, seek medical attention early, so that an appropriate diagnosis and treatment can be recommended. While the doctor may find the symptoms are not serious, if they are associated with cancer, odds of survival are typically much higher if cancers are found at the earliest stages, and hopefully even before they become cancer.
3. Find out about cancer screening exams. Screening increases the chances of detecting certain cancers early, before a person has any symptoms and when they might be easier to treat. Start by visiting GetScreenedNow.org to find out recommended screenings for your age and gender.
4. Discuss the best nutrition and exercise options for your health. Your doctor should be able to advise you on healthy eating choices and exercises that are right for your body. Did you just start a new diet or weight loss plan? Let your doctor know about your routine. You can reduce your risk for all cancers by nearly half with a healthier lifestyle, diet, activity, limited alcohol and no smoking.
5. Ask about clinical trials. If you are diagnosed with cancer, a clinical trial might be the best opportunity for you to receive new cutting-edge treatment. Stand Up To Cancer offers a free clinical trial finder service at StandUpToCancer.org/ClinicalTrials. Spanish language support is available both online and via telephone, and the web site is available in Spanish.