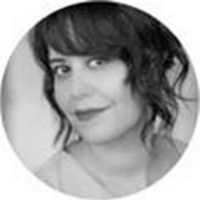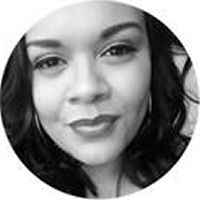 3Arts, organización sin fines de lucro, con sede en Chicago, se honra en premiar a 20 artistas de Chicago con subsidios sin restricción en la 12º Celebración de Premios de 3Arts, que tiene lugar el lunes, 4 de noviembre, en el Museo de Arte Contemporáneo. La celebración honrará a 3 recipientes de Premios de 3Arts con un subsidio en efectivo de $25,000 y diez artistas más con subsidios en efectivo de $2,000, a través de Make a Wave – iniciativa de donación, sin precedentes, de artista a artista, en la cual cada uno de los seleccionados por 3Arts el año anterior selecciona a otro artista para recibir un subsidio sorpresa, enviando una "ola" de apoyo a través de las comunidades culturales de Chicago. 3Arts ha distribuído más de $3.4 millones en un total de fondos a más de 900 artistas de Chicago en los últimos once años y otorgará $270,000 el 4 de noviembre solo. Entre los 2019 recipientes de los Premios 3Arts están:
Ivelisse Díaz, quien nació y creció en Humboldt Park, barrio puertorriqueño de Chicago. Su viaje Bomba comenzó en 1992 a la edad de cinco años en el Centro Cultural Segundo Ruíz Belvis, tutoreada por su tío Eli S. Rodríguez y ganó su inicio como miembro del grupo de Bomba juvenil "Yubitas". A la edad de 14 años Ivelisse grabó como una de las vocalistas principales en el álbum del Grupo Yuba Chicago Sabe a Comba y a Plena. Su pasión por enseñar creció y en el 2009 fundó su propia escuela de danza Bomba, La Escuelita Bombera De Corazón, que ha estado impartiendo clases a una población diversa en Chicago, por una década.
Stephanie Díaz, es una actriz y artista de marionetas. Sus créditos en la actuación incluyen trabajo en Goodman Theatre, Lookingglass Theatre, Milwaukee Repertory Theater, Zansas City Repertory Theatre, Seattle Rep, The Gift Theatre, Victory Gardens Theater, Mixed Blood Theatr, First Statge, Shakespeare Santa Cruz, y Creede Repertory Theatre. Su sobreposición de voz en español e inglés abarca radio, libros de video en televisión y juegos de video. Titiritera premiada, Stephanie se especializa en sobremesa de estilo Bunraku y títeres de sombras y ha diseñado para numerosos teatros de Chicago, el más reciente Wolf Play en The Gift Theatre por el cual fue reconocida con la nominación al Premio Joseph Jefferson.