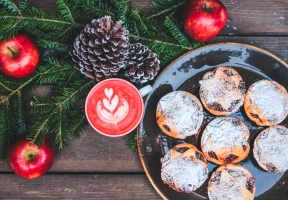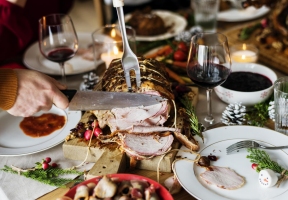 Many people look forward to turkey, stuffing, mashed potatoes, and everything else that may go with their Thanksgiving meal.  But one thing you do not want to go with your meal is bacteria that could cause food poisoning. "While most healthy people recover from foodborne illness, typically called food poisoning, in a day or two, others can suffer severe illness, including a condition where the kidneys stop working," said Illinois Department of Public Health Director Dr. Ngozi Ezike.  "This holiday season, I recommend following several food safety steps to help prevent foodborne illness."
First things first – if your frozen turkey is 10 to 15 pounds, you need to take it out of the freezer now in order for it to be completely thawed by Thanksgiving Day.  It takes about 24 hours for every five pounds of turkey to thaw in the refrigerator.  The four main steps for food safety are:
Clean – Clean your hands, surfaces, and utensils with soap and water before cooking.  After cleaning surfaces where raw poultry has touched, also use a sanitizer. 
Separate – Use separate cutting boards, plates, and utensils to avoid cross-contamination between raw meat and foods that are ready to eat.
Cook – Use a thermometer to check if the turkey is cooked.  You cannot tell just by looking if it is fully cooked.  Turkey should be cooked to 165° F.  Take the temperature in three places – the thickest part of the breast, the innermost part of the thigh, and the innermost part of the wing.
Chill – Do not leave foods at room temperature more than two hours.  After you are done eating, divide the remaining food into small containers and either refrigerate or freeze.  Leftovers are safe in the refrigerator for up to four days.
More information on Food Safety During The Holidays can be found on the IDPH website.