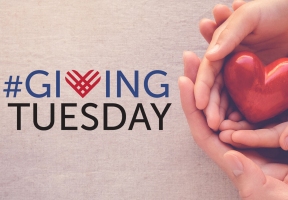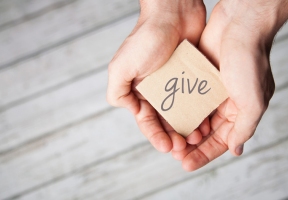 By: Ashmar Mandou
Giving Tuesday was created in 2012 as a simple idea to encourage people to do good and one of the best ways to get involved is in your own community. On Tuesday, Dec. 3rd, 2019 join the movement and give -whether it is some of your time, a donation, or the power of your voice in your local community. We have compiled a list of a few of the wonderful organizations dedicated to creating positive changes across Chicago.
Enlace Chicago
Enlace Chicago convenes, organizes, and builds the capacity of Little Village stakeholders to confront systemic inequities and barriers to economic and social access. Enlace Chicago is dedicated to making a positive difference in the lives of Little Village residents by fostering a safe and healthy environment and by championing opportunities for educational advancement and economic development. To donate or to learn more, visit www.enlacechicago.org
Centro Romero
For over 35 years, Centro Romero has been a community-based organization that serves the refugee immigrant population on the northeast side of Chicago. Centro Romero's interrelated programs include the Youth Learning and Leadership Program, Family Services (encapsulating the Domestic Violence Prevention Program, the Public Benefits Program, and the New Americans Initiative), Adult Education, and Legal Services. To donate or to learn more, visit www.centroromero.org.
GirlForward
GirlForward is a non -profit organization dedicated to creating and enhancing opportunities for girls who have been displaced by conflict and persecution. GirlForward support girls in grades 9-12 who are refugees, immigrants, and asylum seekers through core programs. To donate or to learn more, visit www.girlforward.org.
Chicago Children's Theatre
Since its launch in 2005, Chicago Children's Theatre has cemented its reputation as the city's largest professional theatre company devoted exclusively to children and families. The company evolved out of Chicago's need for high-quality, professional year-round children's programming to match the quality, and significance of theatrical powerhouses such as Steppenwolf Theatre Company, Goodman Theatre and Lookingglass Theatre. To donate or to learn more, visit www.chicagochildrenstheatre.org.
Greater Chicago Food Depository
The Greater Chicago Food Depository is Chicago's food bank. The organization provides food for hungry people while striving to end hunger in the community. The Food Depository is part of a united community effort working to bring food, dignity and hope to Cook County neighbors. The Food Depository acts as a hub for a network of more than 700 food pantries, soup kitchens, shelters, and other programs. To donate or to learn more, visit www.chicagofoodbank.org.
The Night Ministry
The Night Ministry provides housing, health care, outreach, spiritual care, and social services to adults and youth who struggle with homelessness, poverty, and loneliness. The Night Ministry accepts individuals as they are and offers support as they seek to improve their lives. To learn more or to donate, visit www.thenightministry.org.
Little Village Environmental Justice Organization
After twenty years working for environmental justice in Little Village, LVEJO continues to organize for a healthier community in Little Village and beyond. Building upon the successful clean power, public transit, and open space campaigns LVEJO remains committed to organizing with those most impacted by industrialization and climate change. To donate or to learn more, visit www.lvejo.org.
The Miracle Center
The Miracle Center uses after-school and summer programming to empower and train inner-city youth in developing full theater productions that address important subject matters. Youth are responsible for the artistic outcome of the production, which includes design, casting, lighting, music and performance. To learn more or to donate, visit www.themiraclecenter.com