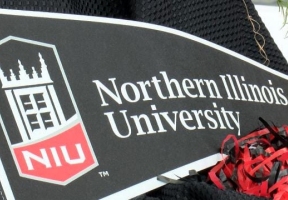 Illinois high school students who graduate this coming spring with a 3.0 cumulative GPA or above might now be able to reap the benefits of a generous financial aid program at Northern Illinois University. The new Huskie Pledge aims to make NIU more affordable for Illinois families with household incomes of $75,000 or less. For qualifying full-time students, the Huskie Pledge Program will provide a grant to help completely cover first-year tuition and general fees. Determined after factoring in a qualifying student's initial institutional, federal and state aid (including Pell Grants and Monetary Award Program grants), a Huskie Pledge Grant will meet the amount of any remaining first-year expenses for tuition and general fees. The program is open to freshmen starting at NIU in the fall of 2020. Funding is limited, and students should apply for admission to NIU and file a Free Application for Federal Student Aid (FAFSA) or Illinois RISE Act application by the priority deadline of Feb. 1. Key qualifying criteria for the award include the following:
• Illinois residency.
• A cumulative 3.0 grade point average at an Illinois high school.
• Graduation from high school during the 2019-20 school year.
• A family income of $75,000 or less.
• Family assets of $75,000 or less (as defined by the FAFSA).
• Fall 2020 enrollment at NIU as a full-time student.
Learn more about the Huskie Pledge. For general information on financial aid and merit scholarships at NIU, visit the Financial Aid and Scholarship Office website.