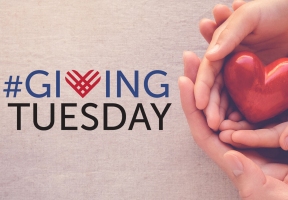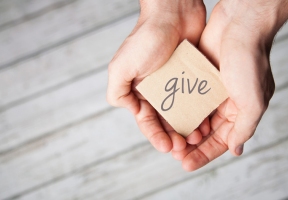 Por: Ashmar Mandou
Martes de Donaciones fue creado en el 2012 como una sencilla idea de animar a la gente a hacer el bien y una de las mejores formas de participar en su propia comunidad. El martes, 3 de diciembre del 2019, únase al movimiento y dé – ya sea un poco de su tiempo, una donación o el poder de su voz en su comunidad local. Hemos recopilado una lista de unas cuantas maravillosas organizaciones dedicadas a crear cambios positivos en todo Chicago.
Enlace Chicago
Enlace Chicago convoca, organiza y establece la capacidad de partes interesadas de La Villita para confrontar inequidades sistemáticas y barreras para el acceso económico y social. Enlace Chicago está dedicado a hacer una diferencia positiva en la vida de los residentes de La Villita promoviendo un ambiente seguro y saludable y brindando oportunidades para avance educativo y desarrollo económico. Para donar o para más información, visite www.enlacechicago.org
Centro Romero
Por más de 35 años, Centro Romero ha sido una organización comunitaria que atiende a la población de inmigrantes refugiados en el sector noreste de Chicago. Los programas interrelacionados de Centro Romero incluyen el Programa de Liderazgo y Aprendizaje Juvenil, Servicios Familiares (encapsulando el Programa de Prevención de Violencia Doméstica, el Programa de Beneficios Públicos y la Iniciativa New Americans), Educación de Adultos y Servicios Legales. Para donar o para más, información visite www.centroromero.org.
GirlForward
GirlForward es una organización no lucrativa dedicada a crear y ampliar oportunidades para las jovencitas que han sido desplazadas por conflicto y persecución. GirlForward apoya a jovencitas en los grados 9-12 que son refugiadas, inmigrantes y que buscan asilo a través de programas básicos. Para donar o para más información visite www.girlforward.org.
Chicago Children's Theatre
Desde su inicio en el 2005, Chicago Children's Theatre ha cimentado su reputación como la mayor compañía de teatro profesional, dedicada exclusivamente a los niños y a las familias. La compañía evolucionó de la necesidad en Chicago de programación infantil profesional, todo el año, que igualara la calidad y la importancia de teatros como Steppenwolf Theatre Company, Goodman Theatre y Lookingglass Theatre. Para donar o para más información, visite www.chicagochildrenstheatre.org.
Greater Chicago Food Depository
El Greater Chicago Food Depository es un banco de comida de Chicago. La organización provee comida para la gente con hambre, mientras lucha por terminar el hambre en la comunidad. El Food Depository es parte de un esfuerzo comunitario unido que lucha por llevar comida, dignidad y esperanza a los vecinos del Condado de Cook. El Food Depository actúa como eje de una red de más de 700 dispensas de comida, cocinas de sopa, albergues y otros programas. Para donar o para más información, visite www.chicagofoodbank.org.
The Night Ministry
The Night Ministry provee vivienda, cuidado de salud, enlace, cuidado espiritual y servicios sociales a adultos y jóvenes que luchan con el desamparo, la pobreza y la soledad. The Night Ministry acepta a las personas como son y les ofrece apoyo mientras buscan mejorar sus vidas. Para más información o para donar, visite www.thenightministry.org.
Organización de Justicia Ambiental de La Villita (LVEJO)
Después de años de trabajar por la justicia ambiental en La Villita, LVEJO continúa trabajando para una comunidad más saludable en la Villita y más allá. Laborando sobre las exitosas campañas, energía limpia, tránsito público y espacio abierto, LVEJO continúa comprometido a organizarse con los más impactados por la industrialización y el cambio de clima. Para donar o para más información, visite www.lvejo.org.
The Miracle Center
The Miracle Center utiliza la programación de verano y para después de la escuela para empoderar y entrenar a jóvenes de lugares marginados para desarrollar producciones completas de teatro que aborden temas importantes. Los jóvenes son responsables del resultado artístico de la producción, que incluye diseño, casting, iluminación, música y actuación. Para más información o para donar, visite www.themiraclecenter.com