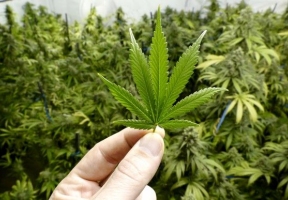 To ensure legalized cannabis is implemented in a safe, fair, and equitable manner for all communities, the City announced it will host two community information sessions this week to provide community members with opportunities to submit questions, provide public input, and learn more about the upcoming legalization of recreational cannabis in Chicago and statewide starting on Jan. 1, 2020. Approvals on zoning for new cannabis dispensaries and businesses will be taken up only after community meetings are held, starting in 2020. Each meeting will begin at 6p.m. and take place at the following locations on the South and West Sides of the city: 
• Thursday, Dec. 5 – Malcolm X College, 1900 W. Jackson Blvd. 
• Friday, Dec. 6 – Chicago State University, Breakey Theatre, 9501 S. King Dr.
Residents are encouraged to visit https://www.chicago.gov/cannabisfactschi to learn more about safe and responsible use of cannabis.