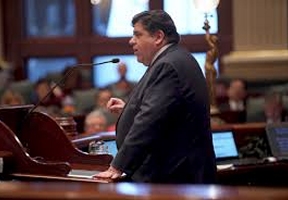 Building on a strong team of diverse experts in their fields, Governor JB Pritzker announced the following appointments in his administration:
Patricia Canessa will serve on the Illinois State Board of Health Canessa is the Director of Diversity and Health Equity at the Illinois Public Health Association, addressing programmatic and Public Health policy issues that directly impact health disparities outcomes in the Illinois and Midwestern region. Additionally, Canessa holds an academic position at Northwestern University Feinberg School of Medicine where she serves as Field Director of the National Lupus Outreach and Clinical Trials Education Program, a partnership with Harvard Medical School.
Esther Sciammarella will serve on the Illinois State Board of Health Sciammarella is the Executive Director of the Chicago Hispanic Health Coalition currently holds a position at the University of Illinois Hospital & Health Sciences System working closely with the Family Medicine Clinic Medical Director in the development of Pilsen Clinic-based community health programs and classes to serve the community. Sciammarella previously served as Special Assistant to the Commissioner for Hispanic Affairs at the Chicago Department of Public Health. In addition to being on the board of the Chicago Hispanic Health Coalition, she is currently Community Co-Chair of Partnerships and Community Engagement for Healthy Chicago 2.0 Department of Chicago Public Health.
Susan Swider will serve on the Illinois State Board of Health Swider is a Professor in the Department of Community, Systems and Mental Health Nursing at Rush University in Chicago. Dr. Swider has practiced in acute care, home health and public health settings over the past forty years. Her research focuses on program development and evaluation of community health workers, engaging urban communities in health promotion, health policy to support health promotion efforts and educating health professionals in population health.