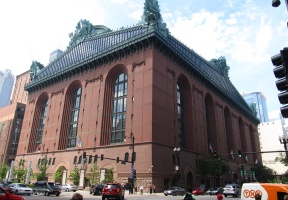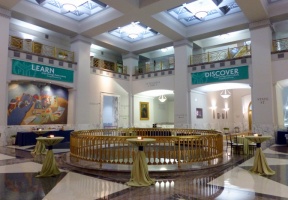 Chicago Public Library offers a variety of programs and events each month to engage patrons of all ages and explore relevant cultural topics. All events are free and seating is first come, first served. For a complete list of CPL events at all locations, visit chipublib.org/events.
Author Layla F. Saad: Me and White Supremacy
Tuesday, February 4 at 6:00 p.m. | Cindy Pritzker Auditorium
Author and host of the Good Ancestor Podcast, Layla F. Saad discusses her groundbreaking new book, Me and White Supremacy. Based off the original workbook, Me And White Supremacy teaches readers how to dismantle the privilege within themselves so that they can stop inflicting damage on people of color, and help other white people do better, too.
In Conversation with Mikki Kendall
Wednesday, February 5 at 6:00 p.m. | Reception Hall
Hear an intimate conversation with Jamie Nesbit Golden and author of Amazons, Abolitionists, and Activists, Mikki Kendall. Kendall's forthcoming collection of essays, Hood Feminism: Notes From The Women That A Movement Forgot, will be published by Penguin Random House in February.