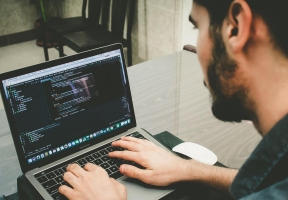 Illinois Institute of Technology announced a partnership with the Hispanic Alliance for Career Enhancement (HACE) to offer two new graduate certificate programs for HACE members. In keeping with its founding mission to provide unmatched opportunity and value to the community, Illinois Tech will offer two new programs exclusively to Latino professionals through HACE: data analytics through Illinois Tech's College of Science, and cybersecurity through Illinois Tech's School of Applied Technology.
"Illinois Tech aspires to be Chicago's premier university for technology, IT, and computing education," said Peter Kilpatrick, Provost and Senior Vice President of Academic Affairs at Illinois Tech. "We are delighted to announce our new partnership with HACE to provide professionals with state-of-the-art education in these areas.
"The future of work will increasingly rely on training that upskill current employees and build the future pipeline of talent in technology," said Patricia Mota, HACE President & CEO. "This innovative partnership with Illinois Tech aligns with HACE's mission, specifically supporting the workforce talent needs and providing Latino professionals the access to these types of training." For more information or to register, please visit iit.edu/lp/hace.