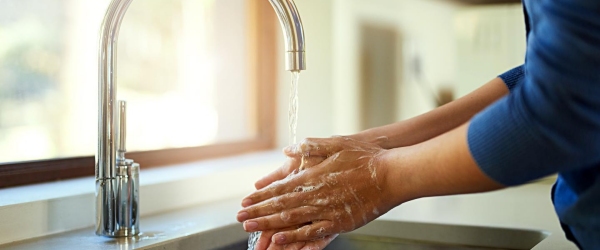 By: Ashmar Mandou
As Chicagoans continue to face increasing challenges during the coronavirus (COVID-19) pandemic, several measures have been put in place in the last week that have caused an outpouring of worry and stress. However, Dr. Mena Lora, physician at Saint Anthony Hospital, assures there are several ways people can stay safe and healthy just by practicing proper hygiene and spending time to exercise each day.
COVID-19
With any new condition, comes an onslaught of information that frankly changes each day. We are learning something new about the coronavirus and what we know now is that it can be asymptomatic, meaning a person can begin to shed the virus without showing symptoms two to three days before infecting someone. Unlike the influenza virus that was transferred person to person by way of coughing or sneezing, COVID-19 can find its way on countertops, on surfaces. So that is why we are encouraging everyone to practice proper hygiene, wash your hands, do not touch your face, wipe down countertops, which is something that we are vigilant about here at Saint Anthony.
Saint Anthony
As a physician here at Saint Anthony we want to ensure that every patient who enters our doors is taken care of with the upmost care. We have a specialized unit dedicated to identifying the early symptoms all while addressing the needs of individuals with pre-existing conditions. Our physicians are on the front lines, not just here at Saint Anthony, but all hospitals across the country. We are exhausted, but we are doing everything we can to ensure people receive exceptional care. Ultimately, there are larger issues outside of my scope as a physician, and that is why politicians should be able to help in the fight to provide hospitals with additional masks and ventilators. However, if everyone did their part we will be able to decrease the number of COVID-19 cases.
Respite
As cases rise in Illinois we will continue to be a hospital our community can rely on. We know receiving so much information can be overwhelming and it is normal to be afraid, but like anything else, don't let it take over your psyche, don't let it take over your life. Yes, we have to become more vigilant about our hygiene practices, and yes, it is imperative we stay informed, but we can get through this and we have to find ways to keep us sane. For example, I love reading and I try to do that with the little time I may have, but I do it as well as exercise. It's important to keep doing what feels normal to us, the normal activities. You cannot stop living your life, we just have to take precautions.