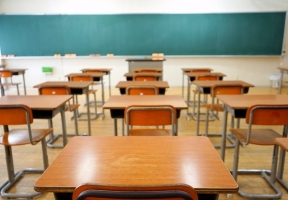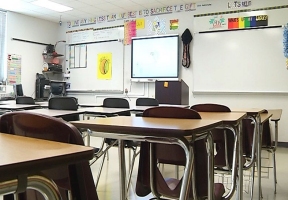 Courtesy of Chicago Teachers Union
Edited by Lawndale Bilingual News
The data is clear: the working class Black and Latino neighborhoods being hammered with COVID-19 cases correlate to neighborhoods whose schoolchildren lack access to both digital learning devices and broadband, as CPS rolls out remote learning. These neighborhoods have suffered from decades of civic disinvestment and institutional racism, with higher levels of low-income workers—thousands of whom are considered 'essential' and relying on public transportation to get them to their low-wage jobs as janitors, grocery store clerks and more. The CTU compiled survey data from rank and file teachers who reported access problems to computers and broadband among students, and matched that data to levels of COVID-19 cases. The correlation is stark.
Chicago's public school students are overwhelmingly low-income students of color. Low-income neighborhoods confront a range of inequities, from food deserts to lack of access to affordable health care, including mental health care—even as a growing number of adults and children nationally confront mental health issues in the wake of the pandemic. Yet mental health clinics in many of those neighborhoods most impacted by COVID-19 fatalities remain closed, despite the current mayor's campaign promise to reopen those facilities, and CPS health workers are struggling to access students in need.
At least a third of CPS students lack access to a home computer—the basis of CPS' distribution this week of over 100,000 digital devices. That distribution is ongoing. Those who get digital devices still confront digital divide issues in terms of broadband access, confront a substantial learning curve—and confront stress and anxiety as families struggle to get into the swing of things. CTU members cited three top concerns for their students: missed education, parental loss of income, and lack of educational supports, including for special education students.