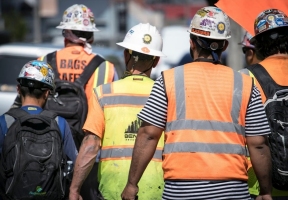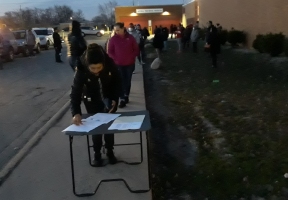 Last Friday, workers from Raymundo's Food Group, in Bedford Park, IL, refused to work after learning that a coworker had tested positive for COVID-19. Workers also reported that the Company has a history of forcing workers to remain on the job while sick.  With additional coworkers also exhibiting Coronavirus symptoms, Raymundo's workers no longer feel safe and are compelled to inform the public about this dangerous situation. The workers report that the Company knew the worker was infected, but did nothing.
Despite publicly available guidelines, CDC recommendations, and health officials' insistence on the importance of social distancing, the Company has yet to implement meaningful social distancing policies and protect its workers. In November 2019, the Raymundo's workers held an election and voted to Unionize. In response, the Company appealed the National Labor Relations Board (NLRB) decision to certify Local 881 United Food and Commercial Workers (UFCW) and has unlawfully refused to bargain. As the certified representative of the workers at Raymundo's, Local 881 UFCW demands that Raymundo's immediately shut down and hire a professional cleaning organization to fully sanitize its facility.
The Raymundo's employees are deemed essential workers during the Coronavirus pandemic. Therefore, on Thursday, Local 881 UFCW demanded Raymundo's give workers hazard pay of an extra $2 per hour and provide a safe environment for its workers during this pandemic and into the future. The Company has failed to act.