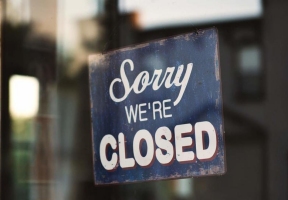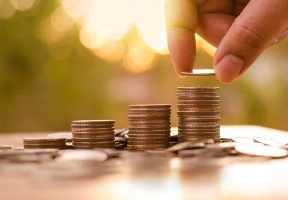 By: Ashmar Mandou
During a press conference on Tuesday afternoon, Mayor Lori E. Lightfoot, Treasurer Melissa Conyears-Ervin, the Department of Business Affairs and Consumer Protection (BACP) and other private sponsors joined together to inform business owners that they are able to apply for $100 million loans through Chicago Small Business Resiliency Fund. The fund is the City's solution to assist small businesses that are experiencing a temporary loss of revenue as a result of the coronavirus (COVID-19) outbreak.
"We are a city of strong people, neighborhoods and spirit. But all need nourishment and help during this crisis. As was true from the founding of the Catalyst Fund – we are committed to working with all neighborhoods, but particularly with those west and south side neighborhoods which have only recently begun to see the investment that they were so long denied," said Treasurer Conyears-Ervin.
The Chicago Small Business Resiliency Fund was created last week through an up to $50 million in capital commitment from the Catalyst Fund to be determined by the Board, a $25 million grant from the City of Chicago, as well as $10 million from Goldman Sachs' Urban Investment Group, $1 million from Fifth Third, $250,000 from Clayco and $15 million from additional private funding sources. Through additional philanthropic dollars, the City is working toward expanding the reach of this economic relief program.
Five-year loans of up to $50,000 are available for Chicago small businesses and non-profits with annual revenues of less than $3 million that have suffered at least a 25 percent decrease in revenue due to the COVID-19 outbreak. To be eligible, businesses must employ fewer than 50 employees. Loan proceeds are required to be used for working capital with at least 50 percent of the proceeds applied towards payroll. The fixed annual interest rates on the loan will be 1 percent for the first 18 months, with nominal payments during the first six months.
 "This loan fund will provide immediate and much-needed relief to the small businesses hit hardest by this crisis," said BACP Commissioner Rosa Escareno. "We know that this is an incredibly challenging time for so many and we need to take extraordinary steps to support our small businesses. We will continue working closely with our local business owners, business organizations and financial partners to identify more ways to help – you are not alone."
Through an online interest form, the City has heard from over 6,000 small businesses interested in learning more about available financing. BACP is holding six webinars on the Small Business Resiliency Fund, including one in Spanish and one in Polish. For more information and updates on COVID-19, tune into CDPH's "The Doctor Is In" Livestream M-F at 11am, for mobile updates, text COVID19 to 78015 or email: coronavirus@chicago.gov. Interested business owners can begin applying for the loans at: www.chicagoresiliencyfund.com.