By: Ashmar Mandou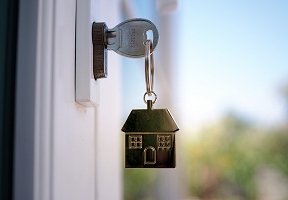 The Chicago City Council Progressive Reform Caucus alongside the Chicago City Council Latino Caucus mutually reinforced on Monday their support for two measures designed to provide relief for landlords and tenants impacted by the COVID-19 pandemic and "shelter-in-place" order that began mid-March.
"The proposals we have introduced will create more housing stability and support for our residents. In this unprecedented time, it is incumbent upon city government to find fair and equitable solutions for landlords and renters alike. We look forward to working with our colleagues at City Hall and in Springfield to lift impossible burdens that Chicago's working families face," said Alderman Felix Cardona.
According to the Latino Caucus, these legislative measures mirror the most recent federal stimulus package in which Congress directed Fannie Mae and Freddie Mac to provide up to 12 months of mortgage forbearance — a temporary cessation of mortgage payments. "My colleagues and I have heard from dozens of tenants and homeowners who have lost work, rental income, and the capacity to make ends meet during the COVID-19 pandemic. We need a plan in place to ensure no one loses their home because of this unprecedented crisis," said chief sponsor Alderman Matt Martin (47).
The resolution urges Governor JB Pritzker to help secure a commitment from non-federal mortgage lenders and servicers to offer at least 90 days of mortgage forbearance to borrowers who have lost income due to COVID-19. The resolution further calls upon these lenders and servicers to waive or refund mortgage-related late fees, as well as to forgo reporting the occurrence of late payments to credit reporting agencies. The ordinance would provide renters who have lost income due to COVID-19 and who are unable to pay rent during the stay at home order with up to 12 months to pay that rent. In addition, the ordinance empowers renters to prevent landlords and prospective tenants from entering their homes without prior consent, in order to minimize the spread of COVID-19.
Since the start of the stay at home order, approximately 1 in 12 Illinois workers have filed for unemployment. Many Chicago contractors and gig workers are still waiting to begin receiving benefits. The cumulative effect has been an unprecedented housing crisis. In April, approximately 83,000 Chicagoans applied for emergency rental relief. The city was only able to provide grants to 2,000 of them, or approximately two percent of applicants.
"Our constituents are looking to us for leadership right now. We need a plan in place that ensures all tenants and homeowners have a pathway to stay in their home," said 4th District Illinois State Representative Delia Ramirez. "Keeping folks safe and in their homes is one of the most sacred responsibilities we have at this moment."