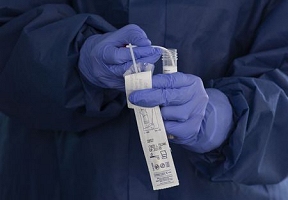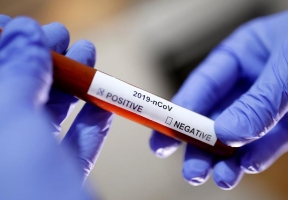 By: Ashmar Mandou
On the heels of emerging COVID-19 data collected by the Enigma Forensics from the Illinois Department of Public Health showcasing the disproportionate impact of the virus on the Latino community, a pool of city and medical officials held a virtual meeting over the weekend to identify solutions to stop the spread of COVID-19, resulting in the Illinois Latino COVID-19 Initiative, a call to action designed to educate Latinos. "There has been little information as to why COVID-19 has significantly impacted the Latino community," said Dr. Aida Giachello, a physician at Northwestern University. "We know there are a series of barriers Latinos face, among them are the lack of English proficiency, health insurance, as well as immigration status, which can prove to be a challenge when collecting data. We hope through this initiative we will be able to streamline the information Latinos need to access equitable healthcare."
Using data from the Illinois Department of Public Health's website, Enigma Forensics established a summary of the fastest growing zip codes in Illinois that have passed over 100 diagnosed Coronavirus positive cases. The analysis demonstrated that the zip codes collected from April 10th through 12th, were majority Latino. "This finding doesn't negate that the black community is being devastated by this pandemic in greater numbers at present in Chicago, but does suggest transmission rates may be greater within the Hispanic community," stated Enigma Forensics via their website. Among the areas hit with high incidents of COVID-19 are Portage Park, Belmont Cragin, Brighton Park, Cicero, Back of the Yards, Hermosa, Logan Square, and Berwyn. "We praise and are thankful for the leadership the state and city have taken in order to combat this virus, however we need to take immediate action to ensure that our community receives all the pertinent information they need to make the right choices," said Dr. Giachello. Dr. Giachello stated in the coming weeks, she alongside other initiative members, which includes Congressman Jesus "Chuy" Garcia, State Senator Celina Villanueva, State Representative Elizabeth Hernandez, and Alderman Byron Sigcho-Lopez, will work to develop and implement comprehensive bilingual outreach and education. "This is the time Latinos need to speak up because we cannot afford to become invisible." A few of the Illinois Latino COVID-19 Initiative strategies include:  
Development and Implementation of a comprehensive bilingual outreach and education health communication to educate residents and businesses in target zip codes with the fastest growing and highest number of COVID-19 cases. This outreach effort will consist of mobilizing networks of community-based organizations, community health promoters, faith-based organizations, churches, and the broad network of our elected officials participating in this initiative. We expect direct educational outreach to households (e.g. telephone calls, texts, etc.) with the messages designed to help prevent the spread of COVID-19. 
Improvement of data collection on race and ethnicity. An immediate and public release of the historical and current number of COVID-19 cases and fatalities, including the number of hospitalizations. Data is critical to assess the seriousness of the problem in the Latino community so we can take appropriate action and assure that sufficient resources are being allocated to prevent the spread of the virus. We need to make sure that Latinos with severe symptoms of COVID-19 have access to medical care, independently of insurance and immigration status. Data on hospitalization will allow us to assess that. It is also equally critical to know how many COVID-19 mortality-related fatalities have occurred among Latinos and among other vulnerable populations.
Representation of Latino leadership in the Illinois and Chicago Health Equity Task Forces to assure that these task forces are developing linguistic and culturally-relevant strategies targeting the Latino community to ensure maximum results in containing the virus in our community. Consistent Latino/a leadership representation in the Governor's and Mayor's Press Conferences will ensure our community is included in the solution development and signals the importance of staying informed and adopting necessary measures for containment.
The Latino COVID-19 Initiative group will continue meeting and has established the website IllinoisUnidos.com to share our work with the public.