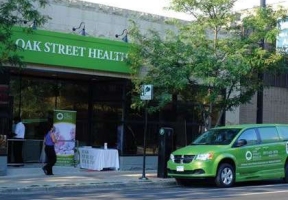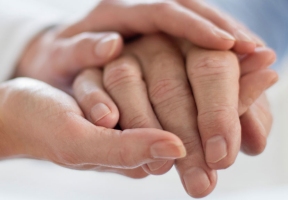 In honor of Mental Health Awareness Month this May, Oak Street Health shared findings of a survey exploring the COVID-19 pandemic's impact on the mental health of older adults. As stay-at-home orders extend, the need for proactive conversations on mental health are in higher demand, especially for seniors experiencing loneliness in self-quarantine. Oak Street Health surveyed 1,000 adults in the U.S., aged 65 and older, about their mental health and their sentiments and experiences during self-quarantine. The data showed that:
• There's an opportunity to initiate conversations on mental health. Data shows that nearly half of respondents (48%) have not had discussions with their healthcare provider about changes in their mental health as a result of the coronavirus pandemic. Oak Street Health instituted a process of proactive wellness calls in order to screen patients for unmet needs and connect them with social workers for additional support, tackling this challenge head-on.
• Seniors are excited to re-engage with their community. More than half of respondents (60%) report feeling optimistic about the future, even with the continuation of stay-at-home orders throughout the country. Most of that optimism is due to the yearning of reuniting in person with loved ones (31%), traveling without the fear of getting sick (31%) and returning to their daily routine (22%). Oak Street Health encourages senior adults to practice proactive mental health wellness by leaning on family, friends and their healthcare providers in times of social distancing, especially when experiencing feelings of sadness and social deprivation. 
To learn more Oak Street Health, visit www.oakstreethealth.com.