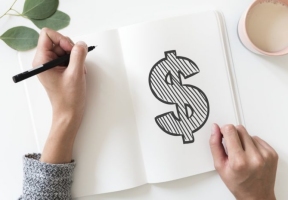 In response to COVID-19's continuous impact on Chicago residents and the local economy, the Chicago Community COVID-19 Respond Fund announced an additional $9.5 million in grants. Funds will support 194 nonprofit organizations in Chicago and the surrounding collar counties, providing emergency resources to residents hardest hit by the health and financial crisis. For the third round of grants, 739 nonprofit organizations submitted applications seeking financial support. This overwhelming response illustrates the growing need for support. While the $9.5 million from this round of the Response Fund will help meet many urgent needs, it is clear that it will take the resources raised and much more to address the continuously emerging needs across our region. The Response Fund aims to provide urgently needed access to emergency food and supplies, health services, emergency shelter, and financial assistance through direct cash transfers, as well as mortgage, rent and utility assistance. Examples of organizations include:
• Respond Now in south suburban cook providing housing support, emergency shelter and food assistance.
• Esperanza Health Centers providing COVID19 testing at no cost for uninsured residents.
• Between Friends responding to the spike in reported domestic violence cases with counseling for individuals in need of resources.
Of the 194 grant recipients, 30 percent are located in the suburbs and surrounding collar counties. The full list of grantees can be found at chicagocovid19responsefund.org/grants.