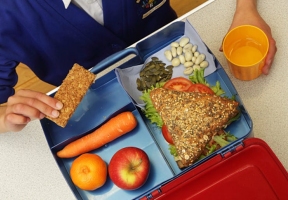 This week, meal distribution will resume at more than 300 school sites following a temporary one-day suspension of grab-and-go meal sites due to the transportation and safety challenges that were anticipated on Monday for families and staff.  Also, to help students, educators and parents navigate discussions around the weekend's events and more importantly, the systemic racial inequities that spurred action in Chicago and throughout the country, CPS is providing an instructional toolkit today to families and staff. The district initiated a one-day temporary suspension of grab-and-go meal distribution due to potential transportation and safety challenges for families and staff. During the one-day suspension, CPS delivered meals to families as previously planned and scheduled. Beginning tomorrow, there will be additional support from CPD in the vicinity of meal distribution sites to ensure families can pick up meals in a safe and welcoming environment.  For the current list of active meal sites, please visit cps.edu/mealsites.
Family Support: If your family is in need of assistance during this challenging time, please contact the CPS Command Center, which can help connect you to vital support services. The Command Center can be reached at 773-553-KIDS (5437) or familyservices@cps.edu.
CPS.edu/coronavirus: CPS.edu/coronavirus is a one-stop-shop for key contacts, meals information, the latest updates regarding end-of-year guidance and remote learning.