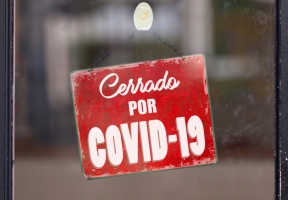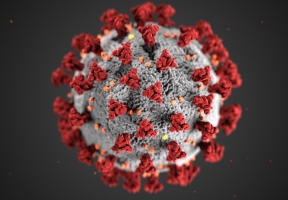 As Illinois prepares to move into Phase 3 of its reopening plan, too many health and economic disparities remain unaddressed for the state's communities of color. The Illinois Latino COVID-19 Initiative calls on government, philanthropy, and all other institutions of power to more proactively protect these communities and their state. Although Illinois as a whole has flattened the curve of COVID-19, the Latino community continues to have alarmingly high infection rates and case-positivity rates. These disparities in positivity rates are not simply due to an increase in COVID-19 testing. As of Tuesday, May 26, about 1.6 percent of all Latinos (possibly higher due to 52 percent of missing data statewide) in Illinois have been infected with COVID-19, which is a dramatically higher rate than those of the state overall (0.9 percent) and of its white non-Hispanic population (0.3 percent). Latinos comprise about 17 percent of the state's population, but about 30 percent of all COVID-19 cases in the state (higher when including undercount). While Chicago continues to see alarming rates, outside of Chicago, Latino cases are also disproportionality high. The Initiative has identified the following urgent steps and calls on all Illinois leaders to take action.
1. Collect accurate, complete surveillance data by race and ethnicity. Latinos are not being properly categorized with respect to COVID-19 testing, morbidity, and mortality. We need to reduce the missing demographic data and consistently obtain the ethnic breakdown of Latino and other racial and ethnic groups by national origin, census tracts, community type (urban or rural), age and gender, etc. We call on the Governor to issue an executive order assuring that all sectors responsible for data collection record accurate demographic data including race, ethnicity, sex, and gender and to mandate training, as needed, to accurately and rigorously maintain testing, morbidity, and mortality records.
2. Increase the number of testing sites and assure that all testing sites have robust capacity and infrastructure including the necessary staffing, supplies, and funding for testing, counseling, and follow-up in areas with a high concentration of Latinos.
3. Testing sites should not deter non-citizens by imposing barriers within communities where people who are uninsured or undocumented live. Testing sites should refrain from asking about citizenship status, should expand opportunities for testing without an appointment or without a healthcare provider's referral, and should ensure that residents are aware of State programs that address the cost of testing and treatment for COVID-19. Testing sites should also triage people presenting for testing and refer for immediate medical attention where appropriate.
4. All levels of government should have a plan to provide adequate case-finding, contact-tracing, and follow-up with culturally and linguistically appropriate approaches. This plan should be done in part by leveraging the resources of community-based organizations.
5. Provide Latinos who test positive with a COVID-19 home care kit of items to monitor disease severity. This may include a thermometer, pulse oximeter, bilingual English and Spanish educational materials about how to protect themselves and other family members, and strict precautions for when to seek immediate emergency care and when it is okay to stay home.
6. Provide temporary housing to Latino essential workers who have tested positive and cannot maintain social distancing at home. This information should also be on the access helpline in Spanish.
7. Engage in a comprehensive English and Spanish health education campaign that will use ethnic and mainstream media, including social media platforms, and utilize professional bilingual and bicultural personnel to translate and regularly update COVID-19 educational messages and materials.
8. Develop administrative policies to protect vulnerable populations including people with disabilities, nursing home residents, immigrants, and undocumented workers, among others. Ensure that federal, state, county, and city COVID-19 services are available to them, including protections and inclusion of these groups in federal stimulus relief efforts.
9. Enforce occupational, safety, and health guidelines in small businesses in Latino communities, meatpacking industries, and other industries with high concentrations of people of color.
10. Release and distribute COVID-19 financial resources across various communities equitably and transparently.