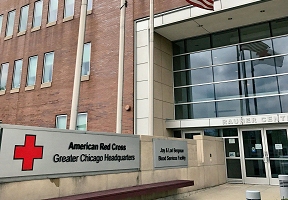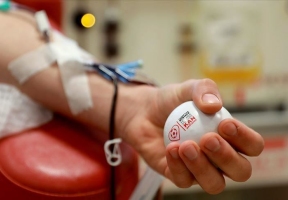 To better serve the Chicago community, the American Red Cross is pleased to announce the grand opening of a new, state-of-the-art blood donation site. Blood and platelets will be collected at the new Chicago Blood Donation Site, located inside the Chicago Red Cross Rauner Center at 2200 W. Harrison Street in Chicago. The new donation site will offer a permanent location for donors to give blood and platelets locally and offer additional donation opportunities while providing lifesaving blood products to the community. This grand opening comes as the Red Cross has an urgent need for blood donations to prevent another blood shortage as hospitals resume surgical procedures and patient treatments that were temporarily paused earlier this spring in response to the COVID-19 pandemic. Thanks to Amazon, all those who come to give June 1-30 will receive a $5 Amazon.com Gift Card via email. Restrictions apply. Additional information and details are available at RedCrossBlood.org/Together. The hours are:
Monday:  11 a.m. – 7:15 p.m.
Tuesday:  11 a.m. – 7:15 p.m.
Wednesday: 11.a.m – 7:15 p.m.
Thursday:  CLOSED
Friday: 7 a.m. – 3:15 p.m.
Saturday: 7 a.m. – 3:15 p.m.
Sunday:    CLOSED