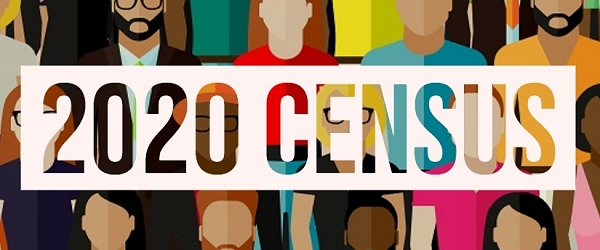 By: Ashmar Mandou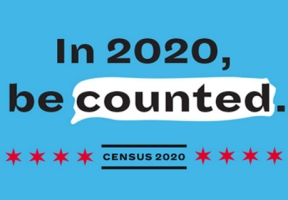 The City unveiled a new civic engagement program designed to boost Census participation on Wednesday afternoon. Entitled "Boards of Change," the project will host an array of events citywide, such as registering to vote, going to the polls, and engaging in public dialogue.
During the press conference where the new project was launched, Mayor Lori Lightfoot was joined by artists, arts organization leaders and local aldermen to reveal a 50-foot-by-15-foot mural made up of various pieces of plywood art that were used to secure local businesses during the recent protests and will be used to urge all Chicagoans to participate in "our shared democracy, which includes this year's Census."
"Democracy is about making our voices heard and ensuring everyone is counted," said Mayor Lightfoot. "It also demands we remain actively engaged in acts of democracy, from our public institutions, to our elected officials, legislative process, public dialogue, and—above all—engaged with ourselves. 'Boards of Change' is an inspiring project channeling Chicago's passionate civic energy into being counted in our Census, voting booths, and beyond, enabling us to bring about the equitable changes our communities need, and our families deserve." 
The City partnered with local artists, arts organizations including Sounding Boards and Paint the City, and businesses to curate these pieces of art from various neighborhoods throughout Chicago. Through this project, the art pieces will be preserved and repurposed to help promote civic engagement through strong visual reminders of the need for change. The contributing artists include: Don Gratzke, Nina Tiberi-Sawica, Chris Orta, Anthony Medrano, Damon Reed, Brianna Hines, Jasmina Cazacu, Jamiah Calvin, Terrance Byas, Joe Nelson, Joshua Valdovinos and Emilio Serrano.  
"Boards of Change" – created in partnership with the Chicago office of the global ad agency, FCB – kicks off the next phase of a public awareness campaign encouraging Chicagoans to complete the 2020 U.S. Census. 
"'Boards of Change' represents the anger, inequality, and the hope that many of us feel. And while you could easily see them as symbols of destruction and division, we believe they can be tools to create real change. On them, we hear our people loud and clear, for the Census they will help remind us of the importance to be counted and come November to pick the leaders that we believe will drive change in our country," said Andres Ordonez, Chief Creative Officer, FCB Chicago. 
So far, 55 percent of Chicagoans have responded to the 2020 Census, which is in-line with or above other cities with large, hard-to-count populations, but below the national average of 62 percent. To complete the Census or to earn more about the City's 2020 Census efforts, please visit census2020.chicago.gov. The Census serves as an opportunity to ensure equitable funding and representation for Chicago and all its residents.