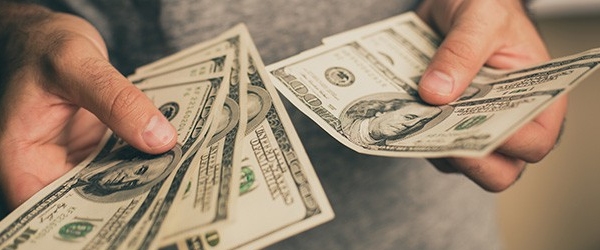 By: Cindy Rizo, Financial Center Manager, Bank of America
If there's one thing we can all agree on, the past few months have been stressful. And, I'm hearing from most of my customers that personal finances are at the center of their stress. This rings especially true for my Latino customers, many of whom are caring for family members, sometimes across multiple generations. Who could blame them? Pay cuts, layoffs, rent payments, tuition bills, emergency funds, medical expenses…the list of financial responsibilities hasn't gotten any shorter during the coronavirus pandemic. Although uncertainty exists in our day-to-day lives, it is a good time to examine your personal situation and, if necessary, press reset on your finances. Chances are, you'll alleviate some of your financial stress in the process. To help guide you on the path to financial de-stressing, I've compiled a list of commonly asked questions to help you navigate finances through the coronavirus.
Q: My finances are a primary cause of stress right now. Where do I begin?
A: Managing your finances during challenging times is stressful. But you can find peace of mind by having a handle on several small (and very manageable) aspects of your finances. Start small by facing your finances head-on by reviewing income, spending, savings, payments, debt, etc. – and prioritizing which items need your attention first. Set your goals and commit to taking small steps to reach them, keeping in mind this isn't a race. Then, look for tools and resources to help. Free services like the Bank of America Savings Calculator can help you calculate how long it will take you to reach a specific goal, and sharing those goals with family members will help keep you accountable.
Q: I'm having trouble tracking where my money goes each month.
A: I can't overstate the value of a written budget. It's the single most important tool for staying on track, keeping you accountable to your financial plans and helping you reach your goals. Start by calculating fixed expenses like rent and car payments, considering how those may have changed in the past several months and forecasting where they will land when things return to normal. Then list all variable expenses, adding everything from birthday gifts to anticipated home repairs, so there are no surprises and you know where your money is going. The key is to make sure you update your budget monthly, as expenses are constantly changing.
Q: I'm making too many debt payments. How do I get my feet under me?
A: Now is a good time to evaluate borrowing as you may be able to reduce the amount of money you owe each month. With interest rates at record lows, homeowners may consider refinancing their mortgage loans, particularly if they can reduce their interest rate by one percent or more. If you're paying down a credit card balance, it may be worth exploring your options for a low-interest account. Depending on your credit score, you could qualify for a credit account with zero percent interest on balance transfers, which may help you on your path to eliminating debt.
Q: How do I make sure my family is prepared for future uncertainty?
A: The past few months may be a reminder of the importance of emergency savings to help navigate uncertainty. Additionally, conversations such as life insurance, disability insurance and retirement are likely to come up as you start thinking about your family's financial future. An emergency fund is the first step, and you can jump start yours by cutting a couple variable expenses from your budget and setting up an automatic transfer into a savings account. Then, review insurance coverage across the board to ensure it meets the needs of your family today, and for the next several years to come.
If we've learned anything from the first half of 2020, it's the importance of being prepared for the unexpected. When it comes to finances in this 'new normal,' you will find that small, simple changes can help you de-stress, recalibrate, and make sure your finances are working for you, today and tomorrow. For more in-depth resources on a variety of topics, please visit www.bettermoneyhabits.bankofamerica.com.
Cindy Rizo is the manager of the Bank of America financial center at Cermak and Western on Chicago's Lower West Side.