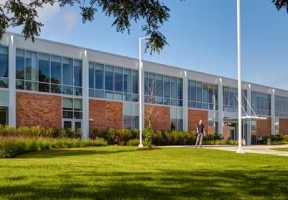 Triton College is excited to announce two Science, Technology, Engineering and Math (STEM) summer camps for girls that will introduce engineering technology educational concepts and hands-on skills used in the manufacturing industry. Through the School of Continuing Education, the college will offer the following on-campus programs:
• GADgET, for youth ages 10-14, Monday, July 20-Thursday, July 23.
• GLoW, for youth ages 12-16, Monday, July 27-Thursday, July 30.
The popular camp GADgET, Girls Adventuring in Design, Engineering and Technology, returns this summer for its 10th year. Camp participants between the ages of 10 and 14 will have hands-on practical experience with engineering tools, including computer-aided design (CAD), 3D printers and a laser cutter. GLoW, Girls Learning to Weld, an opportunity not like any other, guides youth between the ages of 12 and 16 through hands-on welding projects. The tuition for GADgET is $275 and GLoW is $265 per student. Both camps will be in-person and held on campus following the Centers for Disease Control and Prevention (CDC) and the Illinois Department of Public Health (IDPH) guidelines for safe social distancing procedures. For information on how to register for GADgET, GLoW and other youth summer camps at Triton College, visit the School of Continuing Education website or www.triton.edu/summercamps.