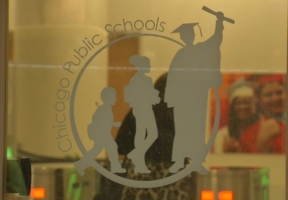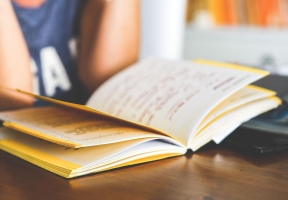 By: Ashmar Mandou
Amid an onslaught of uncertainty over how the pandemic will affect the upcoming school year, the Chicago Department of Public Health (CDPH) and Chicago Public Schools (CPS) announced that the 2020-21 CPS school year will begin remotely on September 8th based on "trends in public health data and survey results from parents which indicate that a large percentage of parents are not yet comfortable sending their children to school."
Since the City began reopening in phases over the past months, there has been an uptick in COVID-19 cases in recent weeks that has public health officials concerned about the implications for in-person learning. The district will implement remote learning through the first quarter and work with CDPH to determine if it is safe to open with a hybrid learning model in the second quarter, which begins on November 9.
"As a district, we value parent feedback and we cannot overlook that a large percentage of parents have indicated they do not feel comfortable sending their students to school under a hybrid model for the start of the school year," said CPS CEO Dr. Janice K. Jackson. "I understand the uncertainty this pandemic has caused our parents, especially communities of color who have been disproportionately impacted. We are making every possible effort to provide a high-quality remote learning experience in the fall, utilizing live, virtual instruction for every student, every day, and we are committed to ongoing engagement and communication with parents."
The district had committed to providing parents with an update about whether or not it would pursue a hybrid learning model by the end of August at the latest. Based on the feedback CPS has received from parents since the district's preliminary reopening framework was released and due to public health trends in recent days, we are announcing the decision so schools and parents have as much time as possible to plan for the fall.    
"Congratulations to the mayor for being willing to listen to the concerns of families, educators, community groups and health professionals. Now that she has stepped away from a dangerous Trump/DeVos scheme to force in-person learning this fall, we hope she will embrace guidelines set forth by real public health experts. We have 35 days until students report to school. Our remote learning experience must include the infrastructure, professional development, family outreach and staff support to make remote learning robust and enriching for every student. We have a long way to go and a short time to get there. CPS must immediately start planning transparently and in partnership with our union to provide every student the educational, social and emotional supports they need to learn and grow," released the Chicago Teachers Union in a statement to press.
Key improvements to remote learning include: 
Learning Expectations:
• Every K-12 student and teacher will be engaged for the entirety of a typical school day, with live instruction every school day.
• Pre-k students will also receive live instruction, but given the unique needs of our youngest learners, more time and focus will be spent on small group interaction and parental support. 
Transition to District-Wide Usage of Google Suites:
• All schools will utilize Google education tools — including Google Classroom or Meet on a daily basis — to ensure the district can accurately track and support engagement.  
• Schools will also be able to use approved non-Google ed-tech tools that meet the district's acceptable use policy, but teachers and students will be expected to log onto Google on a daily basis for a home-room style check-in and utilize Google for live video instruction. 
Tracking Attendance and Grading: 
• To align with ISBE guidance and create learning environments that more closely align with a typical school year, the district will be transitioning back to our previous grading system where assignments will be graded and all students will receive letter grades.
• In a shift from the spring, schools will also be taking classroom attendance to ensure every effort is being made to engage students. Schools will enact intervention systems to support students who do not participate in remote learning to help address underlying concerns and ensure students are being supported.