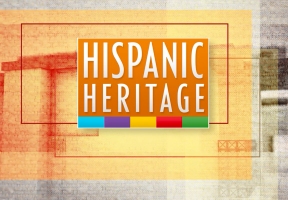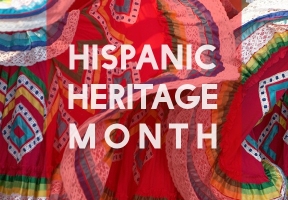 By: Ashmar Mandou
Hispanic Heritage Month has officially begun. This month is an opportunity for the community to showcase and raise awareness of the contributions the Hispanic community has made to the United States, it is a moment to celebrate. With more than 60 million U.S. Hispanics, their role in the growth, culture, traditions, history and achievements in the U.S., has left a profound impact. This month we will highlight individuals who are committed to lifting up the Hispanic community around Chicago. This week we highlight ways you can celebrate Hispanic Heritage Month from listening to music to reading notable writers to kick-off the month.
Know Hispanic Heroes in U.S. History:
Through the ages, Hispanics and Latinos have made great contributions to world history and to our national heritage. Most U.S. Americans know the name Cesar Chavez, but did you know that he was a pioneering civil rights activist who devoted his life to fair working conditions for laborers? His courage and humanity are echoed by countless other historical Hispanic figures, whose stories you can read.
Read Literature from Notable Hispanic Authors:
From Sandra Cisneros' poignant essays in The House on Mango Street, to Presidential Medal of Freedom recipient Isabel Allende's brilliant novels, there is a trove of remarkable literature authored by Hispanic writers. Put Victor Villasenor'sRain of Gold or Pam Munoz Ryan's Esperanza Rising on your booklist. Discover the work of Sor Juana Inés de la Cruz, a Mexican nun who wrote numerous poems, essay and plays. She is considered one of the most important writers of the Spanish language.
Listen to the Music:
Certainly celebrating Hispanic Americans these days. After all, the smash hit "Hamilton," a hip-hop musical based on the life of founding father Alexander Hamilton, was written by Lin-Manuel Miranda. (He also plays the lead role) Miranda, a Puerto Rican, stole the 2016 Tony Awards when his musical won a record-breaking 16 Tony nominations and took home 11 of them. Can't make it to Broadway this month? Pick up the soundtrack, which is now the biggest-selling cast recording in American musical history. Watch "West Side Story" or "The King and I" and dance along with Rita Moreno, the Puerto Rican star of those films whose body of work earned her all four American entertainment awards: Academy, Tony, Grammy and Emmy.
Dine the Hispanic Way:
One of the best ways to celebrate Hispanic Heritage Month is to visit a Hispanic restaurant. Living in Chicago means there are an array of restaurants to choose from, such El Salvadoran cuisine, with its pupusa, a thick handmade corn or rice flour tortilla stuff with meat, cheese and refried beans? What about Cuban, Peruvian, Argentinian, Chilean or Spanish cuisine? Look for opportunities to sample Colombian arepas, a food made of ground maize dough or cooked flour; Cuban picadillo, or hash; Costa Rican gallo pinto, a rice and bean dish; Spanish paella, a flavorful combination of rice, spices, meat and seafood; or Peruvian ceviche, a dish of raw seafood cured in citrus juices and peppers.