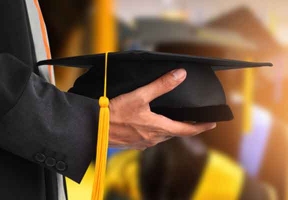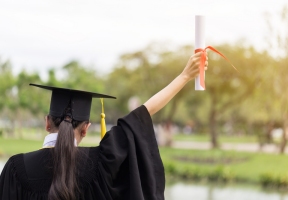 Chicago Public Schools (CPS) CEO Jackson announced that CPS students have set a new record high 5-year graduation rate of 82.5 percent (up from 80.9 in 2019 using the new methodology), which was propelled by the academic progress of Latinx students. Over the last decade, Chicago's graduation rate has risen nearly 27 percentage points from 2010 when only 55.8 percent of CPS students earned a diploma.
Major Improvements Among Latinx and African American Students
The racial groups making up the largest percentage of CPS students, Latinx students and African American students, both saw significant increases over 2019 with a 2.2 percentage point increase (from 82.3 percent to 84.5 percent) for Latinx students and 1.2 percentage point increase (from 76.8 percent to 78 percent) for African American students. Since 2017, the percentage of African American students earning a diploma has increased by 4 percentage points, which is the highest increase among all major racial groups in the district during that time period.  
Diverse CPS Schools Across Chicago Achieve Highest Graduation Rates
Schools with the highest 5-year graduation rates in 2020 represent a diverse group of schools, with multiple school types and geographic regions represented, including selective enrollment, neighborhood open enrollment schools, and a charter school. The top ten schools with the highest 5-year graduation rates are: Whitney Young, Northside College Prep, Walter Payton, Lane Tech, Jones College Prep, Hancock High School, Perspectives – Joslin High School, Back of the Yards, Westinghouse, and Williams High School.