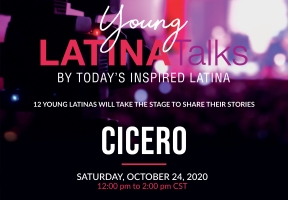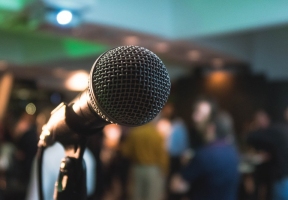 To celebrate Hispanic Heritage Month, Fig Factor Media Publishing will collaborate with the Town of Cicero, Morton College, and J. Sterling Morton High School District 201 to bring the national program of Young Latina Talks to Cicero for the very first time. Twelve speakers will be chosen to take the stage on Saturday, Oct. 24, and have a chance to win a $1,000 scholarship and other amazing surprises. To nominate, visit this link https://bit.ly/YoungLatinaTalksCicero.
Young Latina Talks, created by Fig Factor Media Publishing CEO Jacqueline S. Ruiz, is a Ted Talk-style event created in the spirit of the widely successful Today's Inspired Latina book series and global movement. "This event, done both in-person and virtually across the United States, brings the audience stories from a group of Latinas who have overcome barriers, self-doubt, adversity who exemplify perseverance, said Ruiz.  Ruiz is excited to bring this event to Cicero, a town that is home to many Hispanic neighborhoods and businesses.
Cicero Town Clerk Maria Arias is excited to support this upcoming event. "As the first elected Latina Town Clerk in Cicero, I am very excited and honored to support the "Young Latina Talks" event," she said. "This will be a great experience for these young women along with them having a chance to win a $1,000 scholarship."
Cicero Town President Larry Dominick believes that this event will be an inspirational outlet for the town's young Latina population. "The Town of Cicero is proud to support a program that provides professional opportunities to young women especially from the Latina community," Dominick said. "We believe young people need support and encouragement from the community and their peers. We support the Latina Talks program." For more information about Young Latina Talks nominations, please visit https://bit.ly/YoungLatinaTalksCicero.