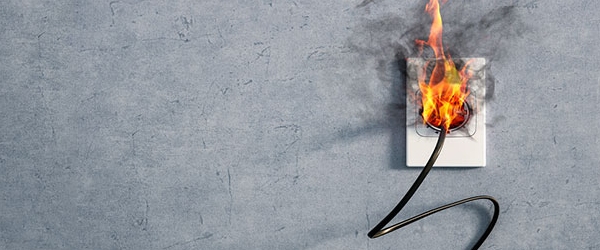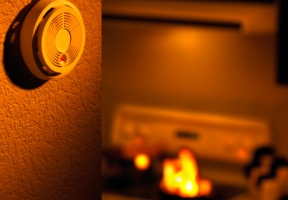 This week is Fire Prevention Week, and COUNTRY Financial® is reminding homeowners of the mistakes that can lead to devastating home fires, especially during the colder months. Are you guilty of these home fire hazards?
Putting a space heater next to your bed
Space heaters make for a nice addition to a chilly room, but they can be dangerous. In fact, they account for nearly half of home heating fires, according to the National Fire Protection Association. "As the weather cools, people turn on heaters, fireplaces and furnaces, usually without a second thought," said Hieu Tran, an insurance and financial representative with COUNTRY Financial.  "Fire experts say it can only take 3 and a half minutes for a space heater fire to engulf an entire room." If using an electric portable space heater, plug it directly into an outlet and not an extension cord. Remember to always double check space heaters to make sure they're approved for indoor use.
Skipping chimney sweeps
Annual chimney sweeps ensure a chimney is free of dangerous creosote residue, as well as soot and other debris; the buildup in the flue system is flammable and has the potential to catch fire. When lighting fires, be careful of ashes. "Let them cool for at least 48 hours and put them in a metal bucket with a tight fitting lid," said Tran. "Don't keep them in a garage or near buildings where they can ignite on flammable objects." Don't vacuum ashes for at least 48 hours after putting out the fire.
Forgetting about wiring
Homeowners should check to see that they are not overloading electrical outlets by checking the wattage rating and following the manufacturer instructions of how many strands can be plugged in per outlet. If you blow a fuse, consider it a warning and decrease wattage by plugging that strand of lights into a different area. For more information on preventing home fires, visit www.countryfinancial.com.