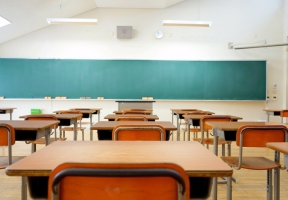 Mayor Lori E. Lightfoot and Chicago Public Schools (CPS) announced Teach Chicago Tomorrow, an innovative plan to build a new pipeline of talented, diverse teachers by creating a structured pathway with intensive supports for CPS graduates who want to be educators. CPS hires approximately 140 CPS graduates as teachers per year, and through Teach Chicago Tomorrow the district is setting a long-term goal to triple the number of CPS grads hired annually to more than 500. Based on current trends, most of those new homegrown teachers will be African American or Latinx.  
A major component of this strategy includes partnering with colleges and universities to support students on their pathway. The inaugural Teach Chicago Tomorrow Pathways Partnership is a new student-centered partnership between CPS, City Colleges of Chicago, and Illinois State University in which students can successfully complete college, earn their teaching credentials and begin their CPS career. Students are being recruited now at CPS high schools for the first cohort of the Teach Chicago Tomorrow Pathways Partnership, which will begin with an anticipated class of 100 CPS graduates. They will first earn an associate degree at City Colleges of Chicago by successfully completing general education coursework requirements and then earn their bachelor's degree by completing the second two years of college as an Illinois State University student. After undertaking a year-long student teaching experience within CPS schools and earning their Illinois teaching license, students will have priority for job placement at CPS schools.
Students and families interested in Teach Chicago Tomorrow and/or the Pathways Partnership with City Colleges of Chicago and Illinois State University can learn more at www.cps.edu/teachtomorrow.