By Daniel Nardini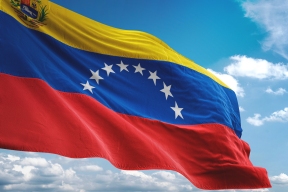 Even though Colombia has closed its border with Venezuela, a new stream of Venezuelan refugees are fleeing their country into Colombia. About the only bright spot in Venezuela is that the corona virus has not ravaged that country as badly as many other countries in South America. This has been due to Venezuela being virtually isolated from the rest of South America because most South American nations have shunned the socialist regime of Venezuelan dictator Nicolas Maduro. However, this does not change the fact that Venezuela's economy has virtually collapsed, that other diseases such as malaria, typhus and typhoid are killing people (especially children) at an alarming rate, and the country's medical system has collapsed. Food remains scarce, and even gasoline has to be rationed even though Venezuela is the single largest oil and natural gas producing country in the world.
All of this has been forcing a new wave of Venezuelans to flee. While the numbers fleeing are nowhere near as many as the millions who already fled, this number is growing. But these refugees face hurdles those who went before them did not. First, as I mentioned, the border between Colombia and Venezuela has remained closed because of the corona virus. Hence, all of the official entry points are also closed. So, Venezuelans are crossing remote areas of the border to get into Colombia. However, there are no refugee camps to welcome them, and those refugees camps that had existed had been closed to prevent the spread of the corona virus. Many Colombian drivers will not pick-up Venezuelan refugees for fear of the virus. To make things so much worse, criminal gangs are now operating in the border areas to rob and murder Venezuelan refugees.
As much of South America deals with containing the corona virus epidemic in their on respective countries, many people in South America have given the cold shoulder to the Venezuelan refugees. It is a truly heartbreaking tragedy that nothing has changed in Venezuela. The country has become a failed nation-state, and now its fleeing people are being shunned. There are no longer reports in the news media of the Venezuelans fleeing and braving the harsh terrain as well as suspicion from fellow South Americans if the Venezuelan refugees have inadvertently brought the corona virus with them. No matter what reception they may be getting from other South American countries, the Venezuelans are still fleeing tyranny as well as economic deprivations from their own government. Heaven help the Venezuelans!