By Daniel Nardini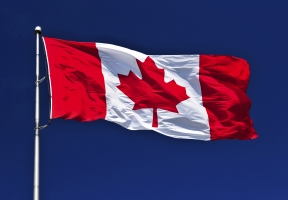 The Canadian government is taking China's threats serious enough that it has drawn up plans to emergency evacuate Canadians from Hong Kong. While Americans are still focused on the effects of the U.S. elections, the Chinese government has been using this news media blind spot to arrest and imprison hundreds of Hong Kong residents in an ever expanding process of political repression. Since China unilaterally enacted its security law in Hong Kong back in July, the Chinese government has made all forms of political dissent a crime. Rule of law has been destroyed in Hong Kong, and no Hong Kong resident or anyone just living in Hong Kong is now safe from Chinese government repression.
When the Canadian government offered political asylum to any and all Hong Kong residents who manage to escape Hong Kong and find their way into Canada, the Chinese ambassador to Canada, Cong Peiwu, issued a not-so-veiled threat that if the Canadian government granted political asylum to Hong Kong residents who got to Canada, the "health and safety of 300,000 Canadians living in Hong Kong and Macau could be jeopardized." This threat was universally condemned by all major political officials in Canada including Canadian Prime Minister Justin Trudeau. Because of this, special evacuation plans were drawn up by the Canadian government to emergency evacuate its citizens from Hong Kong and Macau.
Although Canadian officials have said that such an evacuation plan was a "low priority" for the moment, the fact that such a plan had been drawn up suggests it is not as low a priority as being claimed. The threat has to be very real for the Canadian government to prepare for this most likely possibility. And this brings into question the possibility of the safety of Americans in Hong Kong as well. Already the U.S. State Department has warned Americans that they could be "detained" from leaving China and held hostage if they go to that country. This could also be true of Hong Kong and Macau. There are an estimated 85,000 Americans (as of 2018) who are either living in Hong Kong or go there frequently for business. So far, the Chinese government has not threatened the whole American community in Hong Kong, but this is a real possibility. I hope that the U.S. government has a plan for a possible evacuation of all American nationals if they too are threatened? One thing is for sure, and that is the media spotlight should not be taken off the plight of Hong Kong because of the last U.S. election.