By: Ashmar Mandou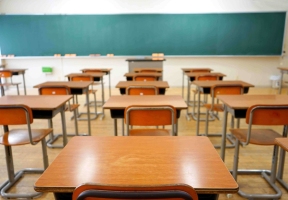 Earlier this week, the Chicago Public Schools (CPS) and the Chicago Department of Public Health (CDPH) stated that all students will learn remotely through the end of 2020 with pre-k and students enrolled in "intensive and moderate cluster classrooms" returning to in-person learning on Jan 11, 2021, and students in grades K-8 returning on February 1st.
"It's our moral imperative to do everything in our power to safely open schools beginning with our youngest and highest-needs learners, and the decision to re-open in January will ensure that Black and Latinx families — many of whom are essential workers and cannot ensure their children are fully supported through remote learning — have more equitable access to instruction this year," said CPS CEO Dr. Janice K. Jackson.  "While we are eager to open our doors as soon as possible, beginning in-person learning in January is the right decision because it will minimize learning disruption from planned breaks and allow time for students and staff to limit activity prior to resuming in-person learning." While the district is prepared to safely offer in-person learning at this time, beginning in-person instruction in January will limit disruptions as students' transition back to schools while allowing students to quarantine following the holidays.
Governor Pritzker announced that Illinois will move to Tier 3 of the Restore Illinois Mitigation Plan beginning this Friday, Nov. 20, which permits in-person instruction, "classroom-based learning is critical to the overall academic and social-emotional development of students and prolonged school closures cause long-term negative consequences while exacerbating inequities." Further, schools have not been found to be a significant source of COVID-19 transmission.
"We're in the midst of this second surge right now and there's no doubt the trends we see are very concerning. We want to get to a more stable place with community spread before bringing students and staff back to school," said CDPH Commissioner Allison Arwady, M.D. "Once we do see more stability, even if case rates remain relatively high, I'm confident in-person learning can work and be safely done."    
While the CDC and other public health authorities have not required schools to implement testing plans, the district will be utilizing a comprehensive COVID-19 testing strategy. To support students and staff who are symptomatic or have been a close contact of someone who tested positive, CPS and CDPH will facilitate access to free testing through either established primary care providers or city partners. According to CPS and the CDPH, school-based staff members will be tested regularly through a surveillance testing plan that is in development and will launch in time for the return of in-person learning.  Opening in January also allows the district additional time to finalize the details and logistics necessary to implement the comprehensive testing regime, and additional details will be available closer to the start of in-person learning.