By: Ashmar Mandou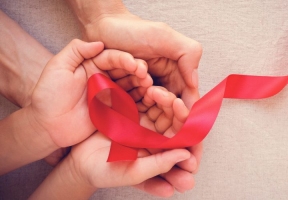 During the month of December, health organizations around the city aim to increase HIV awareness and knowledge and speak out against the stigma that shrouds over the topic. On Tuesday the Chicago Department of Public Health (CDPH) announced that a total of 652 new HIV diagnoses were reported among Chicago residents in 2019 – the lowest number since 1988. According to CDPH declines in new diagnoses were recorded for all genders, all age groups, and among Black, white, Latinx, and Asian Chicagoans. This year, CDPH has also increased funding to support people living with and vulnerable to HIV in the midst of the coronavirus pandemic.
"At CDPH, we continue to work with healthcare and community-based partners to ensure broad coverage of HIV services across the city, particularly for residents on the South and West sides. Because of recent changes we made to our HIV services system, we were able to quickly build on its infrastructure to support residents living with and vulnerable to HIV during the COVID pandemic," said CDPH Commissioner Allison Arwady, M.D. "We supported the use of telehealth by our HIV healthcare providers, expedited program enrollment for clients, as well as provided more funds for housing and living expenses to ensure those living with and vulnerable to HIV were not further burdened during this pandemic."
In 2020, CDPH launched Healthy Chicago 2025 (HC 2025), a plan that reflects the work of hundreds of community members and organizations in the city. Under HC 2025, CDPH is committed to developing new approaches that will address health disparities in priority populations – Black, Latinx, and low-income Chicagoans – including HIV and sexually transmitted infections (STI). Among all people in Chicago living with HIV in 2019, 66 percent accessed care and 42 percent were retained in medical care. Forty-nine percent of people living with HIV in Chicago achieved viral suppression in 2019, a slight decrease when compared to 2018 data (52%). HIV new diagnosis data has been calculated using a methodology that aligns with the National HIV/AIDS Strategy (NHAS).
This year proved quite a challenge under the COVID-19 pandemic, as such the CDPH increased funding to support the HIV Resource Coordination Hub, which is a one-of-a-kind program that is a single source of information, referrals, and linkages for persons living with HIV and vulnerable to HIV who are in need; expanded emergency financial assistance, providing more than $600,000 to people living with and vulnerable to HIV, which included funds to support food/basic needs, utilities, internet/cell phone, medical expenses, and rent/mortgage; launched a new housing project – Hotel to Home – for people living with HIV who are experiencing homelessness.