By: Ashmar Mandou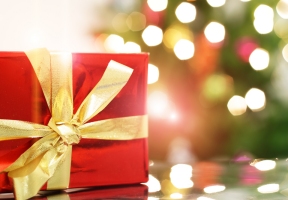 Now more than ever children across Chicagoland are in dire need of a little merriment this holiday season. So organizations far and wide are calling upon individuals to donate either toys, clothing or make a financial contribution to help spread Christmas joy.
Town of Cicero Toy and Clothing Giveaway
The Town of Cicero will be hosting a Toy and Clothing giveaway for residents and needy families on Saturday, Dec. 19th beginning at 9:30a.m.to 2:30p.m., at the Public Safety Building, 5410 W. 34th St., Cicero, IL. Cicero families must be registered for the event due to social distancing. Families will be given a specific time to enter the event to receive toys and clothing for their children. The event is sponsored by Town President Larry Dominick with registration required through the Department of Special Events and the Cicero Youth Commission. To register, call 708-656-3600 ext. 156 or visit thetownofcicero.com for more information.
Twista's Annual Toy Drive
Twista has teamed up with the Habitat for Humanity ReStores in Chicago Heights, Aurora, and Addison for the annual Twista's Toy Drive. When your donations are ready, stop by one of the three Habitat ReStores to drop-off your toys and help make Christmas for families in Chicago. The last day for drop-offs is Saturday, Dec. 19th. Dropoff Locations:
Addison: Habitat ReStore:
869 S Rohlwing Rd. (Route 53) Addison, IL 60101
(630) 517-2080
Aurora: Habitat ReStore:
4100 Fox Valley Center Dr. Aurora, IL 60504
(630) 585- 5508
Chicago Heights: Habitat ReStore
180 W Joe Orr Rd., Chicago Heights, IL 60411
(708) 755-1840
Chicagocare Advocate United Christmas Toy Drive
West Austin and Pill Hill Development Centers along with Childcare Advocates United (CCAU) will host a Christmas "Toys for Kids" toy collection and fundraiser through December 17th, at the West Austin Development Center, located at 4520 West Madison Avenue and at the Pill Hill Development Center, located at 8802 South Stony Island Avenue. The event will run from 2 p.m. to 6 p.m., where deliveries will take place on the South and West sides of Chicago to underprivileged children whose parents are unemployed during the covid-19 pandemic. Supporters can also make a monetary donation by visiting www.nycenetwork.org/donate.
Kids Above All Holiday Donations
Kids Above All is calling on the generosity of supporters to step up for kids this holiday season by making holiday wishes come true. Kids Above All, an organization that focuses on the mental and emotional health of children is calling on residents to help the children they serve by either sponsoring a child or by making a financial contribution. To make a donation or to learn more, visit kidsaboveall.org.
Ann and Robert H. Lurie Children's Hospital of Chicago
Receiving age-appropriate toys and other items allows Lurie Children's Hospital of Chicago to create a better and brighter healing environment for their patients. In support of patient safety and CDC guidelines, the hospital will only be able to receive such donations from their Amazon Wish Lists. Therefore, unable to accommodate toy drop-offs from the community. The Wish List is updated regularly based on the current needs of their patients and families. To view the list or to learn more, visit www.luriechildrens.org
Salvation Army Angel Tree Program
The holidays should be a magical time, especially for children who often dream of the wonderful things they'll find under their tree. Sadly, many children throughout the greater Chicagoland area won't even have a Christmas tree, much less presents to open. To ensure that all children have a gift to open for Christmas, The Salvation Army identifies families in need through our corps community centers and social service programs. Donors purchase requested gifts for these children and the Army provides each family a box full of special foods for the holiday season, ensuring that everyone has a Merry Christmas. To make a holiday donation, visit centralusa.salvationarmy.org/metro/angel-tree-chicagoland/