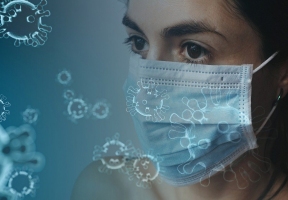 By: Ashmar Mandou
There is an abundant amount of information shrouding the COVID-19 vaccination, causing a bit of confusion within the Latino community. As we reintroduce our Medical Corner segment, which focuses on topical health related issues with the help of medical professionals, we begin with the COVID-19 vaccination and Marina Del Rios, MD, MSc, Director of Community Engagement, Illinois Heart Rescue Project, Director of Social Emergency Medicine, Associate Professor, Department of Emergency Medicine, who aims to address a few of the concerns vocalized by Latinos. Should you have questions about the COVID-19, feel free to submit them to ashmar.mandou@lawndalenews.com.
To Vaccinate or Not
Healthcare providers need to try and arrive where the person is at when it comes to vaccinations. As healthcare providers we need to understand the apprehension and work through the misinformation many patients have in relation to the COVID-19 vaccine. This is a new disease and we are learning as we go along. It's appropriate to ask questions and we recognize that there is a legitimate concern over the COVID-19 vaccination. Ultimately, you have to decide what is best for you.
Side Effects
We know through news and social media there is a lot of contradictory information, however I would like your readers to know that the Pfizer and the Moderna vaccination have been vetted. With every vaccine there is always a risk vs. benefit that you have to assess. There is ongoing research on the effectiveness, so volunteers are welcomed to join the clinical trials so that we gain a better understanding of how the vaccine works in various individuals.
Latinos at Risk
There is an all-time high of unemployment among Latina women, higher than any other group; Latinos are dying younger and quicker when it comes to all types of diseases. When it comes to resources for COVID-19 we have seen the inequities in the Latino community. Healthcare is a privilege. We need to work as a nation to form legislation that will help our workers provide ample resources to the Latino community.