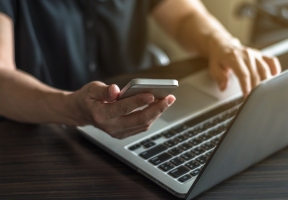 Various City Departments and agencies are informing Chicago residents, workers and businesses of new local laws, regulations and deadlines that they should be aware of in 2021. These new laws include: the implementation of important protections for Chicago's workers; regulations to reform the shared housing industry to ensure safe and responsible operation; the extension of relief measures for businesses; and the legalization of Accessory Dwelling Units in pilot areas among others. For more information, visit www.chicago.gov.
Minimum Wage  
Chicago's minimum wage will increase to $15 an hour at large businesses and $14.50 an hour for workers at businesses with 20 or fewer employees. Also on July 1, the minimum wage for tipped workers will increase to $9.00 an hour, with employees required to make up the difference if base wage plus tips do not equal $15.00 an hour. This effort, styled as the "Fight for $15", was the culmination of years of efforts on the part of organized labor and workers' rights advocates, and pushed to resolution through Mayor Lightfoot's efforts to bring businesses of all sizes to the table. 
Shared Housing Reforms  
In September 2020, City Council passed an ordinance that reforms the regulation of the Shared Housing industry in Chicago. As part of this landmark ordinance, a series of new regulatory measures will come into effect on April 1, 2021 that will ensure public safety and accountability within the industry. As part of this new regulatory structure, Chicagoans that use platforms like Airbnb or HomeAway among others to rent their residential units will now need to apply directly with the Department of Business Affairs and Consumer Protection and pay a new $125 registration fee. This will improve the City's ability to ensure regulations are being met and take enforcement when necessary against problem locations.  
Parking Meter Rates  
Consistent with legislation passed last year and in accordance with the calculation therein, the parking meter rates for the $2-per-hour zone will increase by a quarter to $2.25 per hour on January 2. Rates in the $4.50 and $7.00 zone remain unchanged. Through the hard work in managing this contract of over the years,the City will begin to generate revenues off the parking meter contract for the first time since its inception.