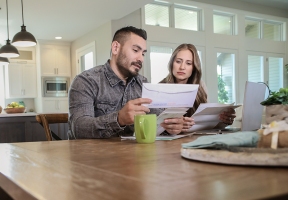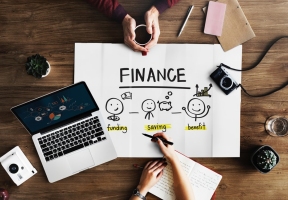 By: Martha Dominguez of COUNTRY Financial
There's no doubt that 2020 was a tumultuous year that has affected everything from our health, social lives and our finances. At COUNTRY Financial, we've spent a lot of time helping our clients strategize how to get through difficult financial times and reassess the financial priorities that matter most. We've learned that even when times are tough, many are finding ways to make the best of the situation we have been dealt. According to a recent survey from COUNTRY Financial, 76 percent of Americans said they were able to gain or further develop a personal finance skill during the pandemic. The top skills included cutting back on spending, paying down debt and/or making debt payments on time and regularly putting money into savings.
Additionally, as we say goodbye to 2020, many are feeling optimistic about the new year. In fact, 38 percent of Americans believe their finances will improve in 2021, while 36 percent believe their finances will stay the same. Only 18 percent believe they will worsen. so which goals are top of mind for you in 2021? Our survey found that Americans' top financial goal for 2021 is to control spending, followed by saving an emergency fund and paying down debt. Here are a few tips to get you started:
1. One of the first ways to get a handle on your spending is to change your mindset. The COUNTRY Financial survey found that Americans' top financial regret of 2020 was overspending. It's easy in a pandemic to think that everything is out of your control, but the truth is, spending is one of the things we CAN take charge of.
It's also easy to think, "I'm just like everyone else," or "this is just temporary." But that kind of mentality can prevent you from making changes that could have a positive impact on overall financial health. 
2. Get creative about finding ways to save. Interest rates are low; talking with your local lender about refinancing options could lower your mortgage payments. You can also talk with your insurance representative about potential discounts or changing your deductible to lower your costs.
3. Ask for help. A financial professional can help you identify your priorities and develop a plan that can withstand uncertainty.
For more information, visit www.countryfinancial.com/financialtips.