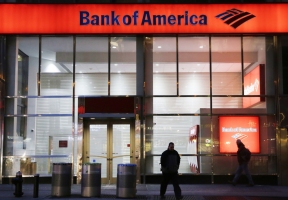 Bank of America Community Development Banking (CDB) presentó un récord de $5.87 mil millones en préstamos, inversiones de capital de crédito fiscal y otras soluciones de desarrollo de bienes raíces, sobrepasando el récord del año anterior de $4.88 mil millones. CDB desplegó $ 3,62 mil millones en compromisos de deuda y $ 2,25 mil millones en inversiones para ayudar a construir comunidades fuertes y sostenibles a través de viviendas asequibles y desarrollo económico en todo el país. En el 2020, los desarrollos financiados por CBD produjeron más de 13,800 unidades de vivienda, de las cuales más de 13,000 eran asequibles, que incluyen:
• 6.000 unidades verdes
• 2,400 unidades de vivienda para ciudadanos mayores
• 1,600 unidades de vivienda para veteranos, con necesidades especiales y anteriormente sin hogar.
Esto incluye 1650 unidades de vivienda asequible desarrolladas por Minority and Women-Owned Business Enterprises, usando $506 millones en deudas y equidad financiadas por CDB. Bank of America Global Corporate e Investment Banking brindaron también $301 millones en inversiones de crédito fiscal, con un total de $6.17 mil millones en vivienda asequible y financiación del desarrollo económico.