By: Ashmar Mandou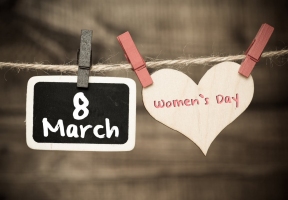 International Women's Day is a day to spread awareness among the community activists, organizations, and leaders fighting for women's rights, equality, and a time to celebrate the achievements of women around the world. This year's International Women's Day theme is #ChooseToChallenge, a challenge to activate change and make a difference. There are several organizations across the city for you to get involved and commemorate the day.
Chicago Women in Trades
Chicago Women in Trades is driven by their mission to ensure that all women who want to work with their hands and earn a good living have equal access to information, training, and employment opportunities in the industry. If you would like to learn more about the Chicago Women in Trades, visit www.cwit.org or call 312-942-1444.
The Network: Advocating Against Domestic Violence
The mission of The Network is to educate, organize, and advocate as a collaborative membership organization to end domestic violence. The Network is a collaborative membership organization dedicated to improving the lives of those impacted by domestic violence through education, public policy and advocacy, and the connection of community members to direct service providers. To learn more, visit www.the-network.org or call 312-527-0730.
Chicago Women's History Center
The Chicago Women's History Center is non-profit, volunteer organization founded in 1971 to support women's history in the Chicago area.  Chicago Women's History Center is a dynamic network of historians, archivists, teachers, public historians, media professionals, writers, artists, activists, and scholars from many disciplines. If you are interested in volunteering or would like to learn more, visit www.cawhc.org.
POWER: Opening Doors for Women®
POWER promotes and develops women leaders by providing unique opportunities for senior-level leaders and high-potential talent to interact and exchange ideas with thought leaders, industry experts, and their peers. Since its inception in 2004, POWER has garnered support from Fortune 500 multinational corporations, international law firms, and civic organizations. For more information, visit www.womensnetworkingcommunity.org.
In Her Shoes Foundation
In Her Shoes Foundation (IHSF) is a 501(c)3 organization that is dedicated to making a positive impact on society by empowering women and girls. In Her Shoes Foundation's vision is to empower and inspire every woman and girl to be her personal best. Their mission is to embrace the potential of all women and girls by providing: Positive Influences, Learning Opportunities, Community Partnerships, and Leadership Development. To learn more, www.inhershoesfoundation.org.