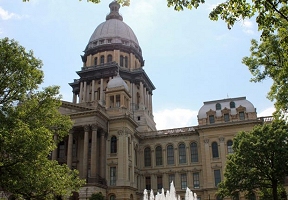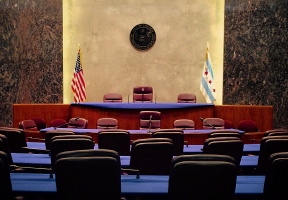 By: Ashmar Mandou
This year, Chicago embarked on redistricting hearings for the 50 wards, a process that will impact the lives of nearly three million residents. As a result, the Illinois Senate Democratic Caucus launched a series of statewide redistricting hearings, earlier this year, seeking public input as lawmakers begin the once-a-decade process of drawing new legislative boundaries to ensure communities receive equal representation.
"Redistricting is a vital part of our democracy, a process that at its heart is about making sure all voices are heard," said Sen. Omar Aquino, D-Chicago, Chair of the Senate Redistricting Committee. "While this year presents new challenges, it will not prevent us from doing our work in a thorough, thoughtful and transparent manner. We are committed to ensuring our state's varied and diverse communities receive fair and equal representation, especially Latinx, African American and other minority communities that have long been pushed to the margins."
Redistricting occurs every ten years following the U.S. Census count, as each state is required to draw new boundaries for legislative districts in response to shifts in population. While each state has a unique process for redistricting, legislative districts must conform to several constitutional and statutory standards, including the Voting Rights Act of 1965. The first hearing of the Senate Redistricting Committee was held at the Illinois State Capitol in Springfield. Hearings have been held both in-person and virtually over the past weeks, allowing for input from people all backgrounds and stakeholders.
"We will not shy away from our responsibility to hear from the people of Illinois as we work to create a fair map that reflects the diversity of our great state," said Sen. Elgie Sims, D-Chicago, Vice-Chair of the Senate Redistricting Committee. "Though the pandemic creates new challenges in this process, it has also laid bare the inequities plaguing Black and Brown communities that can only be addressed when everyone has a seat at the table. The outcomes are far too important to be decided by a handful of political insiders behind closed doors."
 In Illinois, legislative redistricting maps must also meet four requirements including: districts must be substantially equal in population; districts must be configured in such a way as to provide adequate representation to minorities and other special interests protected by state and federal law; districts must be compact and contiguous; and maps must meet all legal requirements regarding political fairness. The next and final hearing will take place virtually on March 26th.
The Senate Redistricting Committee is dedicated to meeting the June 30 deadline for a new redistricting plan to be approved, as it is the best way to ensure the creation of a fair map. For more information, visit www.ilga.gov.