By Silver Castillo, Financial Representative with COUNTRY Financial®
Edited by Lawndale Bilingual News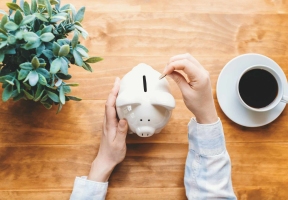 As vaccinations continue to rise and restrictions loosen, many Americans are feeling optimistic about the summer. A recent survey by COUNTRY Financial survey found a majority of Americans are feeling positive about their personal finances and are ready to spend. In fact, 64 percent are making big plans for the summer, including taking a vacation, making home upgrades and attending a live show, concert or sports event. To preserve some of these positive behaviors while you get out and enjoy your summer, keep these tips in mind for smart spending this summer and beyond:
Set a budget
You know this one, but it's important to reiterate. Set a budget and stick to it. When you are planning a vacation or a remodel, know how much you can afford to spend and plan your budget accordingly. Do your research to estimate all the potential expenses you can think of as you create your budget. Then pad it even more if you can. Overspending by $100 here and there can break the bank quickly. Plan for the unexpected as well as the known. It's better to have some money left over at the end of the trip or project, than have budgeted too little and have to dip into savings or go into debt.
Consider cash instead of credit
If you and your family have been dying for some care-free in person spending, an exercise that works well to control spending, especially with kids, is to use cash instead of paying with a credit card. We see the value of money when its tangible and we tend to spend less. Kids especially are less likely to overspend on something if it's something they physically have to give away. So, if it's possible while you're out shopping on a family vacation or at a summer fair, use cash to help set some buying limits and from blowing your budget too quickly.
Mind the 50-30-20 rule
One of the easiest ways to make sure you're on a good financial track is by using the 50-30-20 rule. That means 50 percent of your income should go towards your fixed expenses such as mortgage and food, then 20 percent should go towards your savings, including retirement and an emergency fund and 30 percent should go towards things you want including vacations and entertainment. Following this rule will help ensure you're not overspending in the wrong places or spending what you don't have.
For more information, visit www.countryfinancial.com.