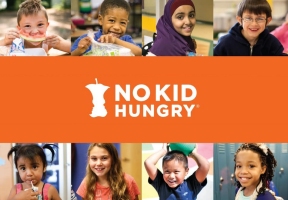 By: Ashmar Mandou
While summer break can bring on loads of fun-filled activities for most kids, others find a few challenges when it comes to proper nutrition. During a press conference, non-profit organization No Kid Hungry brought to light the difficulty family's face when it comes to providing meals to their children during the summer break, especially as families grapple with the loss of income due to the COVID-19 pandemic. The key takeaways that the No Kid Hungry briefing included were:
The Latino community has been hit disproportionately hard by the COVID-19 pandemic, from a health standpoint and an economic one, increasing long-standing food insecurity disparities. "Our school district is 86 percent Latino, and many come from low-income families.  When we learned COVID was interrupting jobs, we knew that our Latino families would need our help," said Eric Enciso, director of nutrition services for Colton Joint Unified School District in San Bernardino County, California. "This became clear when we went to a place where we were handing out food, and we saw a huge line of cars that covered the entire length of the street. Families would tell our staff, 'Thank you so much, we lost hours at work or we lost our job and this is a great help.' And it was clear that we would need to open more places like this." 
There are unique barriers that keep Latino families from accessing free summer meals for their kids, from lack of awareness about the meals, to accessing information in their language, and fears stemming from prior anti-immigration policies.  "Many of our families face a lot of obstacles," said Lucia Abernathy, district supervisor, Office of Food & Nutrition Services, New York City Department of Education. "Latino families are afraid of being taken advantage of, because they are afraid that we will ask them for ID or any personal questions, but that's not the way it is. We ask no questions. We offer breakfast and lunch, totally free to all of the community in the city of New York, no questions asked."
Awareness is key. One of the most important ways organizations, schools and media can help meals reach the kids who need them is by getting information to parents about where to find free healthy meals for their children during the summertime. Even after the school year ends, school nutrition programs remain open and are available during the summer months. No Kid Hungry has launched a textline to help families find summer meals and different resources. People can text the word "COMIDA (or "FOOD") to 877-877 to find the nearest places where they are distributing food, or visit NoKidHungry.org/Ayuda to find food in their area. For more information, visit NoKidHungry.org.