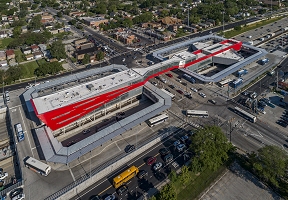 The Chicago Transit Authority (CTA) has received the highest honors in the North American public transportation industry: the Outstanding Public Transportation System Award and the Outstanding Public Transportation Manager Award, from the American Public Transportation Association (APTA). The system award recognizes the CTA's unprecedented modernization and efforts in 2020 to provide service during the Covid-19 pandemic, which impacted every transit agency in the nation. The Manager Award recognizes the leadership and career accomplishments of CTA President Dorval R. Carter, Jr., a 30+-year transit veteran who guided the CTA through unprecedented circumstances, and ensured that the CTA was the only major U.S. transit agency to keep its full service schedule throughout the pandemic. APTA represents more than 1,500 public- and private-sector organizations in North America, and more than 90 percent of people using transit in the U.S. and Canada ride APTA member systems. This is the first time in APTA history that one agency has received the top awards for outstanding system and manager in the same year. It also marks the first time since the inception of APTA's award program in 1983 that the CTA has earned the two top awards.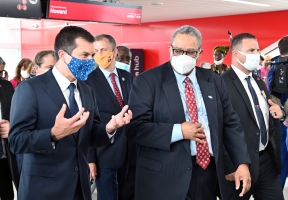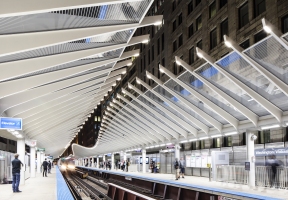 PHOTO 1: Aerial photo of the 95th Terminal. Completed in Jan. 2019, the southernmost Red Line station was modernized into a state-of-the-art facility with expanded passenger facilities, new amenities, and safer passenger access to buses and trains.
PHOTO 2: President Carter and US Secretary of Transportation Pete Buttigieg touring 95th Terminal on Fri. July 16th
PHOTO 3: Photo of Washington/Wabash Station. In August 2017, CTA opened the first new downtown 'L' station in 20 years, replacing two stations from the last century with an architecturally bold, fully-accessible station in the heart of downtown.
PHOTO CREDIT: CTA