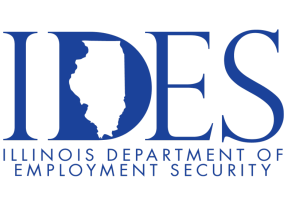 El Departamento de Seguridad en el Empleo de Illinois (IDES) recuerda a quienes lo reclaman que los programas federales de desempleo llegan a su fin el 4 de septiembre del 2021. EStos programas incluyen:
Ayuda en Desempleo por la Pandemia (PUA)
Brinda acceso a 100 por ciento de beneficios de desempleo patrocinados a nivel federal a personas que no son tradicionalmente elegibles a recibir beneficios de desempleo, como trabajadores autoempleados.
Compensación Federal de Desempleo por la Pandemia (FPUC)
Provee un pago suplementario de $300 semanales adicionales en beneficios patrocinados 100 por ciento a nivel federal a quienes reclaman haber recibido por lo menos $1 de beneficio de desempleo regular o federal.
Compensación por desempleo de emergencia pandémica (PEUC)
Provee un pago suplemental adicional de $100 semanales en beneficios pagados 100 por ciento a nivel federal a demandantes elegibles que ganaron por lo menos $5,000 en ingreso por autoempleo además de salarios ganados con un empleador imponible.
La expiración de estos programas no tiene impacto en el sistema de desempleo regular del estado o para que los demandantes reciban beneficios regulares de desempleo. IDES recuerda también a los demandantes que entren en su cuenta IllinoisJobLink.com. IllinoisJobLink.com es una red de empleo con más de 100,000 empleos anunciados que pueden utilizarse como medio para que los buscadores de empleo encuentren su próxima oportunidad de empleo. Aunque la economía continúa sanando de la pandemia, las personas pueden aún necesitar ayuda adicional y recursos del estado. Los siguientes departamentos y sus programas pueden ayudarles:
Illinois Department of Human Services: Ayuda con dinero en efectivo; Cuidado Infantil; Servicios de Vivienda; Asistencia en Alimentos (SNAP, WIC y más)
Illinois Housing Development Authority: Asistencia en Renta; Asistencia a Propietarios
Illinois Department of Commerce and Economic Opportunity: LIHEAP
Get Covered Illinois: Seguro de Salud
Más información sobre recursos y ayuda los puede encontrar en la página de recursos de Covid-19 del estado o en la red de IDES.