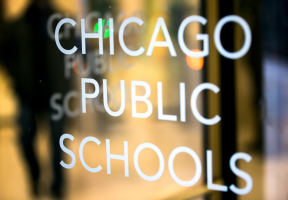 Having made significant progress in tackling one of public education's most persistent challenges, Chicago Public Schools is doubling down on its commitment to provide students in low-income communities with equitable access to high-quality teaching. CPS announced the addition of 11 neighborhood schools to the Opportunity Schools Initiative, which supports schools across the city that have historically had difficulties recruiting and retaining educators – especially in communities on the South and West sides and in high-need subject areas, such as special education and bilingual learning. The Opportunity Schools program was rolled out in the 2016-17 school year to provide principals with hiring and professional development support from the Central Office – customized for their schools. The case study, How Chicago Public Schools Recruits, Retains, and Develops High-Quality Teachers for Hard-to-Staff Schools: The Opportunity Schools Initiative, was developed by Education First, a Seattle-based education strategy and policy organization, in collaboration with the Chicago Public Schools Talent Office. It was supported by a grant from the Joyce Foundation. Among other strategies contributing to the success of Opportunity Schools:
• New teachers receive coaching to build their instructional skills and practices, and are assigned to a mentor teacher trained to help them manage the challenges of teaching. This day-to-day support in their early years can set them up to be effective and successful teachers, and stay with the school that hired them.
• Principals receive professional development support on how to improve their human resources strategies and practices, such as guidance on having the "stay conversation" with new teachers about returning the following school year.
To view and download the case study, visit www.teach.cps.edu/opportunity-schools-study.