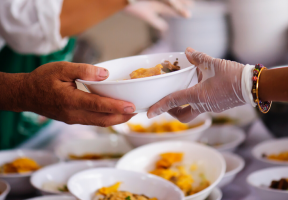 The Chicago Region Food System Fund continues its funding to support a resilient food system by awarding a new round of grants to 501(c)(3) organizations capable of supporting the work of other organizations engaged in food system-related response to the COVID-19 pandemic and beyond. As the COVID-19 pandemic continues to disrupt the Chicago food system, the grant recipients will collaborate with non-profits, community organizations, faith communities, farmers and growers, food pantries, and other frontline organizations to enhance resilience, innovation, and transformation in the system. The six grant recipients are:
Advocates for Urban Agriculture, $250,000
Chicago Food Policy Action Council, $250,000
Faith In Place, $250,000
HEAL Food Alliance, $250,000
Illinois Stewardship Alliance, $250,000
Little Village Environmental Justice Organization, $250,000
Including the $1.5 million in grants announced, the Chicago Region Food System Fund has distributed a total of $8,417,150 to 105 grantees. Originally planned as a series of granting rounds in 2020 and early 2021, the Fund continues its grantmaking with today's announcement. Details about the next round of funding—including application details, timeline, and eligibility information—will be announced in the coming months. The Fund is online at ChicagoRegionFoodFund.org.