By Daniel Nardini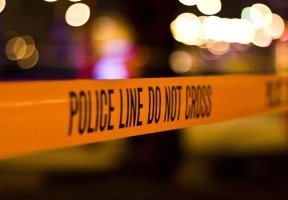 In the suburban towns around Chicago, their police departments are refusing to provide police officers to cover for the lack of police officers in Chicago. Their reasoning is quite simple—they do not have enough police to cover their own townships, and Chicago needs to get its house in order. With a virtual civil war between Chicago Mayor Lori Lightfoot and her police department, it seems unlikely that Chicago will be able to deal with its crime problems effectively anytime soon. And the city's crime problems are getting out of hand. Three University of Chicago students were murdered this year (a record), and well over 800 people have been slaughtered in a shooting crime wave this year alone that seems to show no signs of slowing down. This does not take into account the number of robberies, arson incidents, violent assaults, and shoplifting crimes that are taking place.
And all this while Mayor Lightfoot will not give an inch on forcing all police officers to be vaccinated for the Wuhan virus or face losing their jobs. Those police who have refused to declare their vaccination status were suspended, and with a growing police shortage, Chicago's crime will only get worse. It is inconceivable that the mayor will not try to negotiate some settlement with the Chicago Fraternal Order of Police union to try and get as many police back onto the streets as soon as possible. The three things in my view that are of more concern than anything else are employment (due to the pandemic), crime and inflation. All of these things are due to the Wuhan virus pandemic, but now these three things have taken on a life of their own and are threatening the City of Chicago. They are also threatening all of the suburban towns as well, and Chicago's crime is spilling over into all of the suburban towns. Under these circumstances, the suburban towns, regardless of what county they are in, have no police or law enforcement resources to spare for Chicago.
I find it inconceivable that Mayor Lightfoot sees the Wuhan virus as their number one priority while in my view and the view of other people crime, lack of jobs and inflation are the greatest concerns. As Chicago, and indeed the whole of America, is coming out of the pandemic, the greater concerns are employment, crime and inflation. It seems that the Democratic Party has fallen drastically behind in dealing with the issues of the day, and worse their strategies and inflexible goals are alienating so many people. Former Chicago police officer and head of the Fraternal Order of Police John Catanzara resigned from the Chicago Police Department and said he will run for mayor of Chicago. Whether he wins or not remains to be seen. However, it should be noted that with all of the problems happening in Chicago, a certain candidate for the office, who might might never get a chance to unseat an incumbent in normal times, might succeed because of the circumstances prevailing now. With how things are, a political change may be necessary.