By: Ashmar Mandou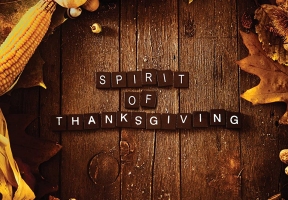 Gobble, gobble!
It's that time of year again to get your fix of turkey, mashed potatoes, stuffing and pies galore and while most of don't have to worry about putting food on our tables, several food pantries and a few aldermen across the city are helping deserving families get ready for Thanksgiving this year. In an effort to combat food insecurity that has been brought to light in a profound way throughout the COVID-19 pandemic, we've compiled a list of places around the city ready to serve their community.
Common Pantry
3744 N. Damen Avenue
www.commonpantry.org
773-327-0553
Common Pantry, a 501(c)(3) nonprofit food pantry, was founded in 1967 to combat hunger and food insecurity in specific northern neighborhoods of Chicago.
Turkey Giveaway and Holiday Distribution Hours:
Turkeys and regular groceries will be available at all following sessions
Special Distribution Day: Tuesday, November 23rd 1pm-4pm and 6pm-8pm
Wednesday, November 24th 1pm-4pm
Pilsen Food Pantry
1850 S. Throop Street
www.figueroawufamilyfoundation.com/pilsen-food-pantry
773-812-3150
Since March 2020, food insecurity is on the rise and nearly twice as high in Black and Brown communities. Pilsen Food Pantry aims to address the health and social outcomes through direct distribution.
Turkey and Food Giveaway:
For Pilsen residents only, the Pilsen Food Pantry will be giving away turkeys and food from Mondays through Wednesdays from 10am to 1:30pm; Thursdays from 10am to 5pm; and Fridays from 10am to 1:30pm. Please show photo identification with address.
Town of Cicero
Christmas Basket (one per household)
November 18, 19, and 22 at 9am to 4pm only
Ages one month to 14 years old
To register at the Community Center, 2250 S. 49th Ave
If you have questions, please call 708-656-3600 ext. 160
Cicero residents can also register at the P.S.O. Building, 5410 W. 34th St.
To register you will need identification, birth certificates of each one of your children; two current bills of the following categories: light, gas or water bill. All paperwork must match name and address.
13th Annual Berwyn Thanksgiving Dinner
Thanksgiving Day, November 25
Dinners will be delivered to your registered address between the hours of 11:30am to 1pm.
To register, please call Virginia Pacheco at 708-749-6541 or Melissa Fernandez at 708-749-6499. Due to COVID-19 regulations, all meals will be delivered. On the day of, if there are delivery questions, please call Tony Nowak at 708-244-6540 until 3pm.
Alderman George Cardenas
12th Ward Thanksgiving Turkey and Food Basket Giveaway
Must be a resident in the 12th ward. To register, visit bit.ly/12thWardThanksgiving or call the public service office at 773-523-8250. ID and proof of address required. Must live in the following zip codes: 60608, 60609, 60623, 60632.
Southeast Side of Chicago Food Pantry
The Greater Chicago Food Depository is Cook County's local food bank. They provide food for hungry people while striving to end hunger in their community. Working with a network of more than 700 partner agencies and programs including food pantries, soup kitchens and shelters, the food pantry provides food and hope for neighbors in need every day.
Turkey Giveaway will take place on November 24 from 1pm to 3pm. Must be a 10th ward resident and show proof of address and name.