By Daniel Nardini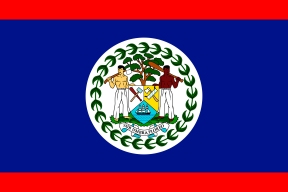 While the newly elected president of Honduras, Xiomara Castro, debates on whether to keep relations with Taiwan or change over to diplomatic relations with China, one Central American country is still holding on to its diplomatic relations with Taiwan. That country is Belize. While we think of Central America as comprising Costa Rica, El Salvador, Guatemala, Honduras, Nicaragua and Panama, we must not forget the English speaking country of Belize. Belize was a British colony in Central America known as British Honduras, and is now a sovereign country.
What is more important is that it is a stable country that remains among the 15 countries in the world that still officially recognizes Taiwan rather than China. Just recently, Belize concluded an important bilateral trade agreement with Taiwan. Under this agreement, Taiwan will either incrementally lower all tariffs on Belizean imports, or get rid of them altogether. Belize will do the same. At the same time, Belize will try to help Taiwan in getting membership in the United Nations as well as other international organizations. In 1971, Taiwan was expelled from the United Nations and China was given its seat in that international organization.
Because of the pandemic which was caused by the Chinese government's intentional silence on how it spread, China has lost a lot of goodwill among many countries in the world. At the same time, Taiwan has been gaining much of the world's sympathy. However, this has not helped Taiwan from losing countries which switched recognition to China. The only good news is that China's efforts in trying to steal away all countries that officially recognize Taiwan has slowed to almost non-existent. Many of the smaller countries now fear China is trying to ensnare them and make them colonies. Also, the U.S. government is trying to stop the Chinese government from trying to steal Taiwan's remaining allies. I hope that someday the United States itself will officially recognize Taiwan as a warning to China that an international pariah cannot and should not be treated as a normal country.